DIGITAL INSTALLATION R&D

RESEARCH
The R & D I followed for this project was fundamental to building a knowledge of the materials related to specific production techniques and to giving the possibility to realize certain types of projects. The project focused on 3 main research directions:
HARDWARE Staying up-to-date on the latest projection and broadcast media as well as devices to make digital applications.
SOFTWARE Understanding of suitable software depending on the scale of the project and the type of content.
VISUAL LANGUAGE Investigation into the most effective visual languages for large scale installations.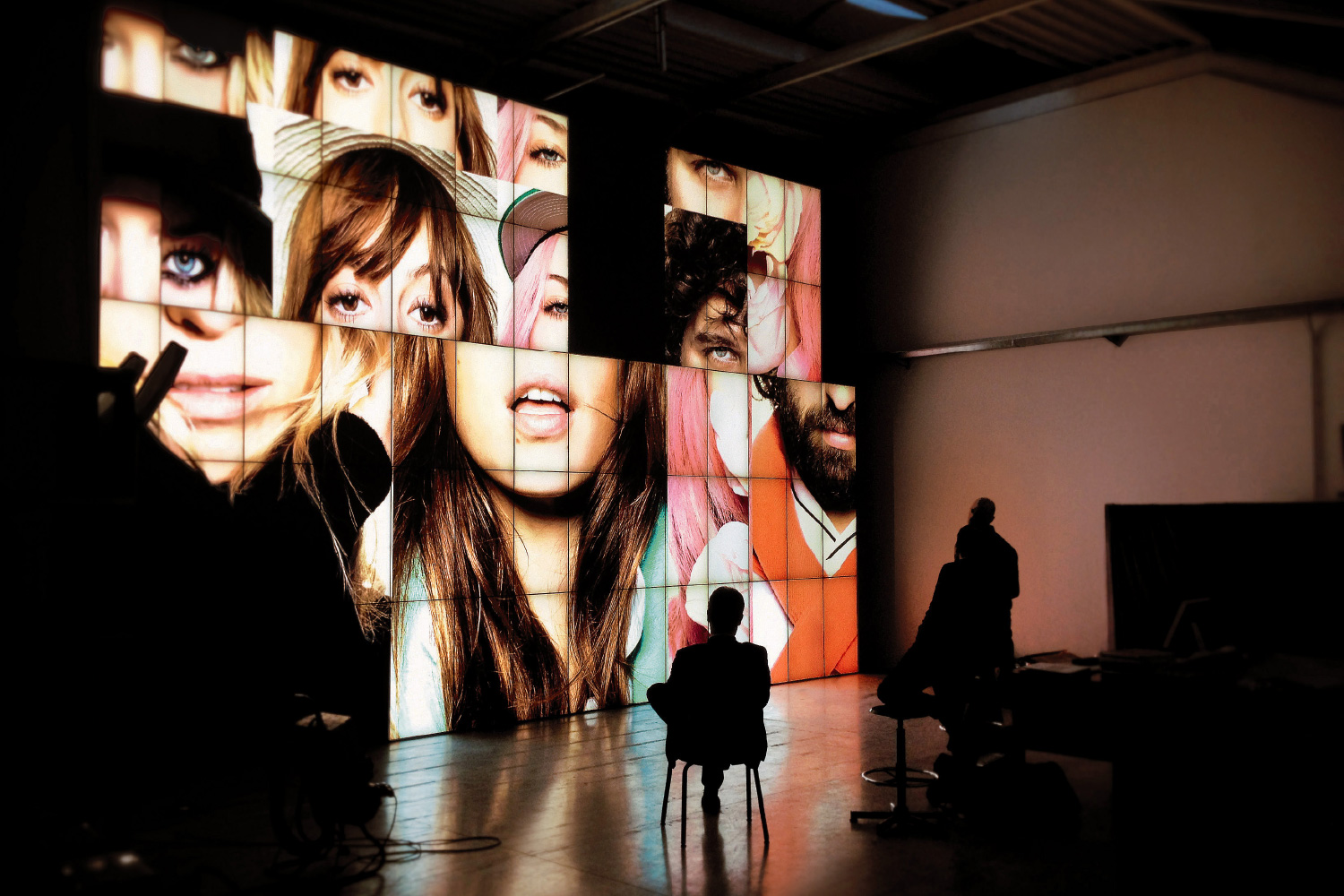 Development of digital signage software for the Mitsubishi composer broadcast with the Mitsubishi Electronic digital signage team. In 2013, this was one of the first softwares to reproduce the 4k format for large digital installations. This was tested and stabilized on the 120-monitor platform in Milan and at the installation of the prototype at Fabrica. This collaboration has been certified by an official Mitsubishi document.
Have a look to the official collaboration document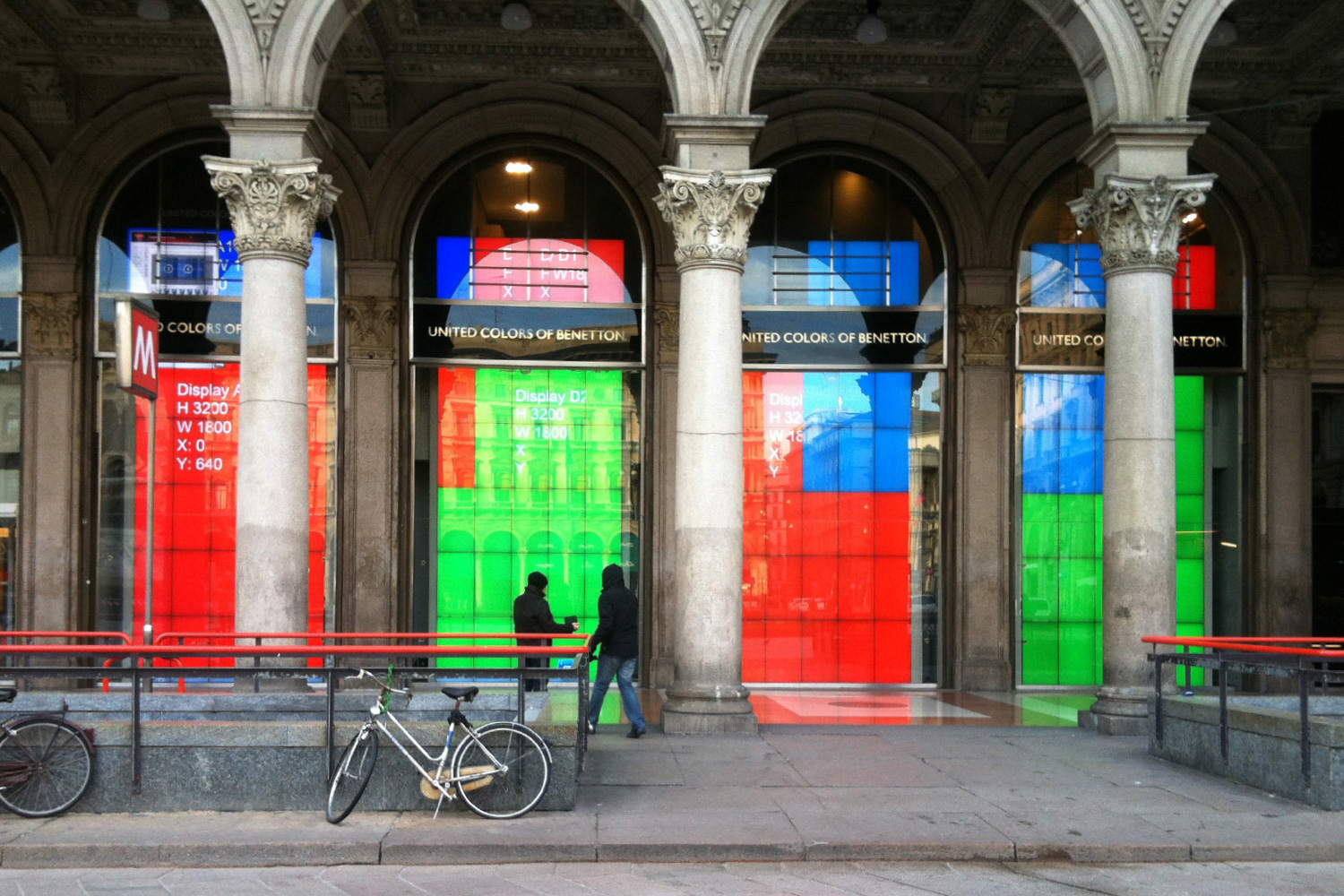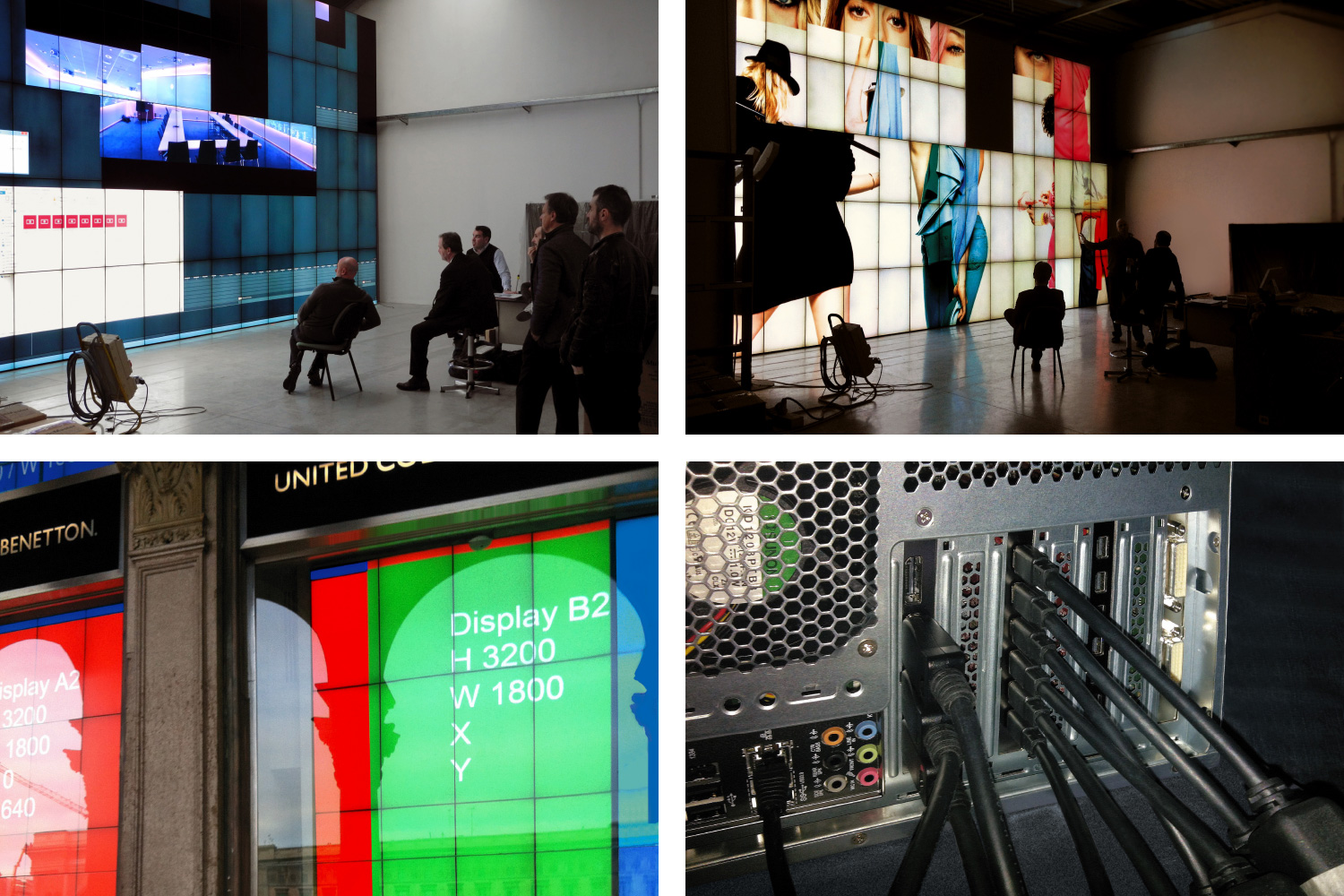 SISLEY MULTI PROJECTION SYSTEM
Sisley is a brand of the Benetton group. Between 2011-2013 a digital installation was developed at the concept store in Piazza San Babila, consisting of 11 full HD projectors united with Watch out. The purpose of the platform, developed simultaneously with the LIVEWINDOWS project, was to invite artists and designers to produce ad hoc content. I investigated different visual languages and software for the production and broadcasting of content and I created and shared the production guidelines.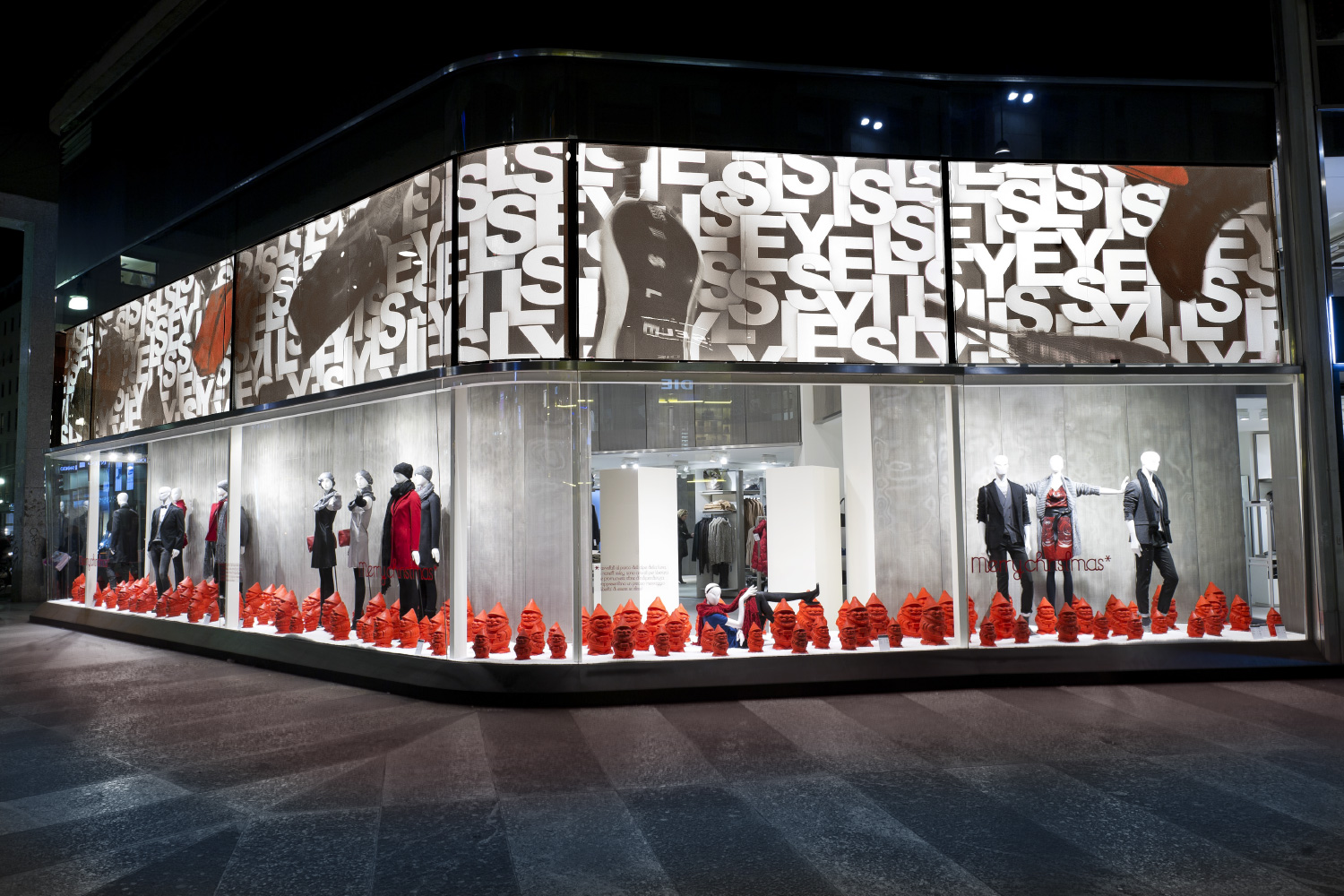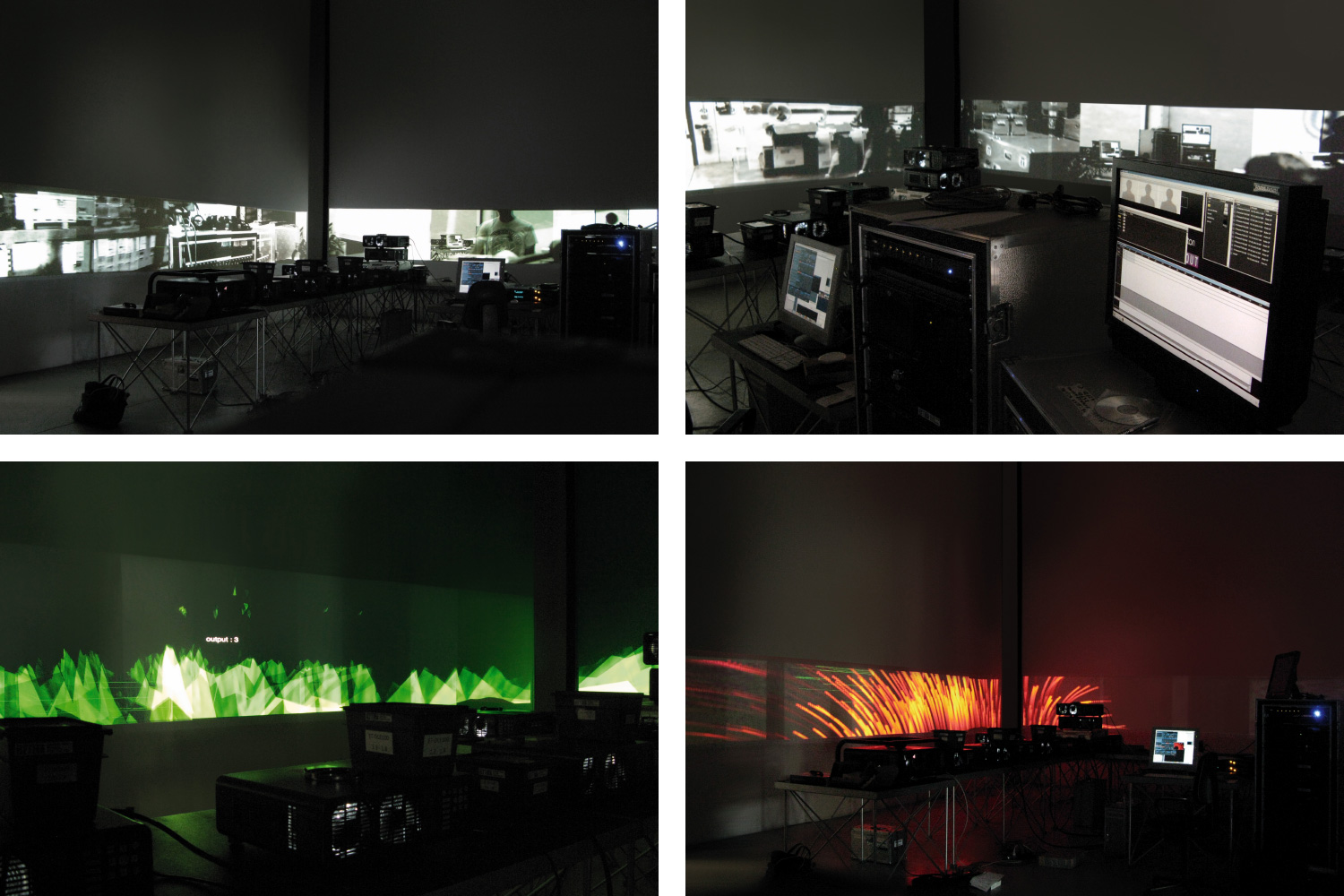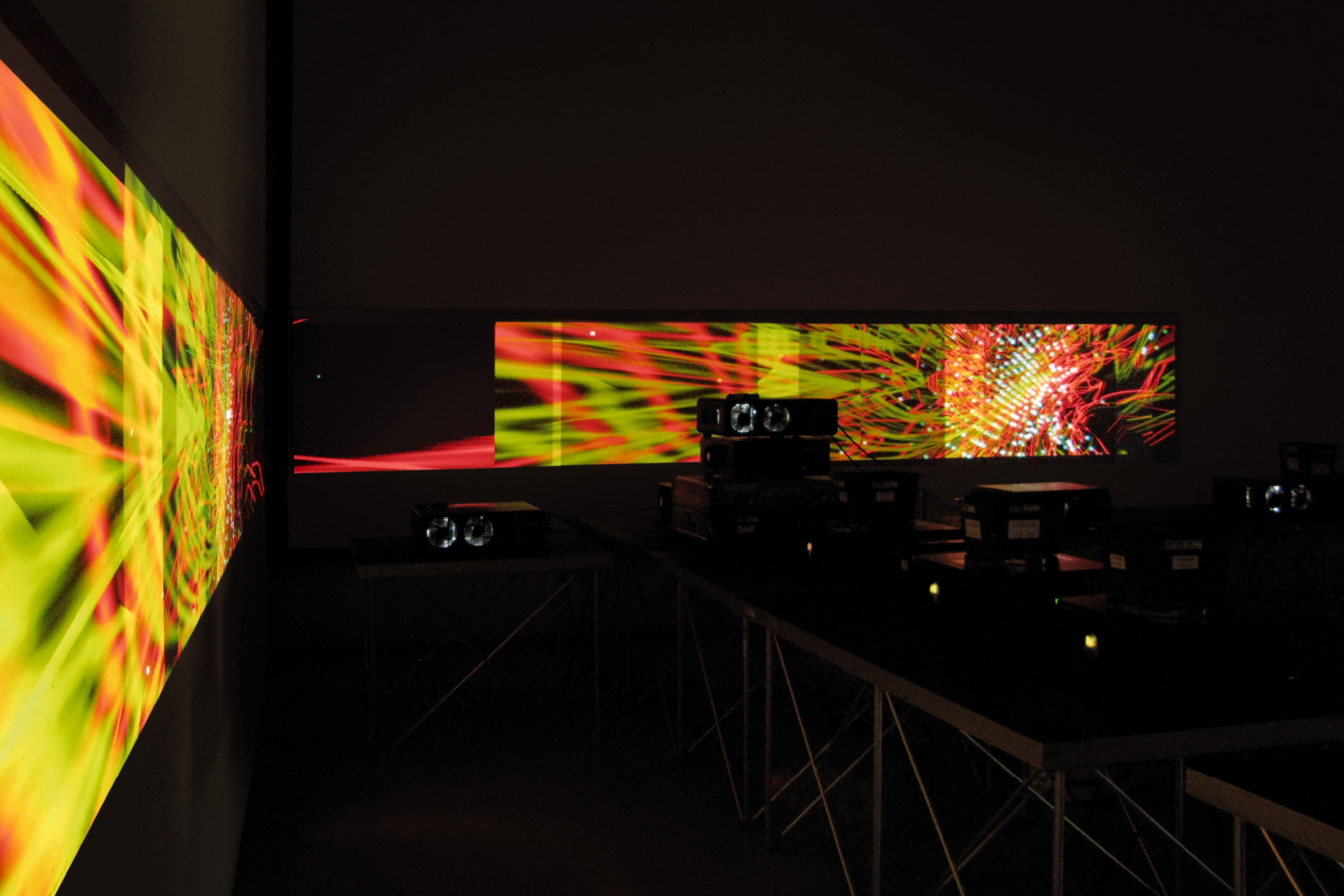 FAIRS, CONFERENCES, COMPANIES
ON DIGITAL PROJECTS
I visited several suppliers and participated in various exhibitions to gain a robust understanding of new technologies in the field of broadcast and conferences for the production of content in digital installations. LANG AG (Alexander Prill direct contact) ELETECH rental Milan, MITHSUBISHI ELECTRIC, LG Italy, SAMSUNG Italy, ISE Integrated System Europe, Amsterdam: 2013, 2015, 2017, NODE vvvv conference Frankfurt 2013, TOCAME conference Munich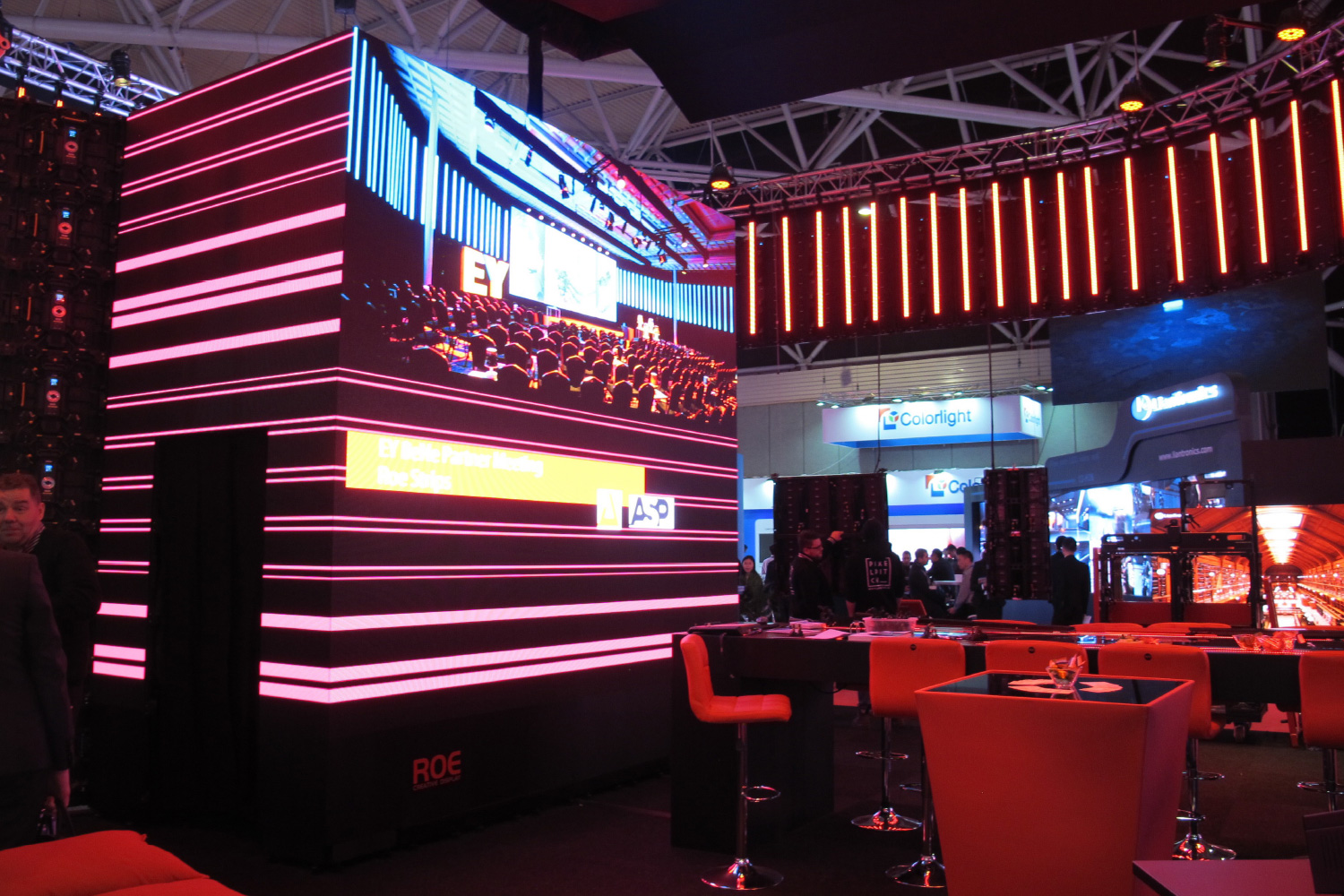 For this installation in Almaty, Kazakhstan, which was smaller than those in other European cities, it was necessary to investigate more economic and versatile software that were still stable and programmable. We used the Brightsign set-up service for which I learned the software for managing the program schedules, preparing content and putting video content online.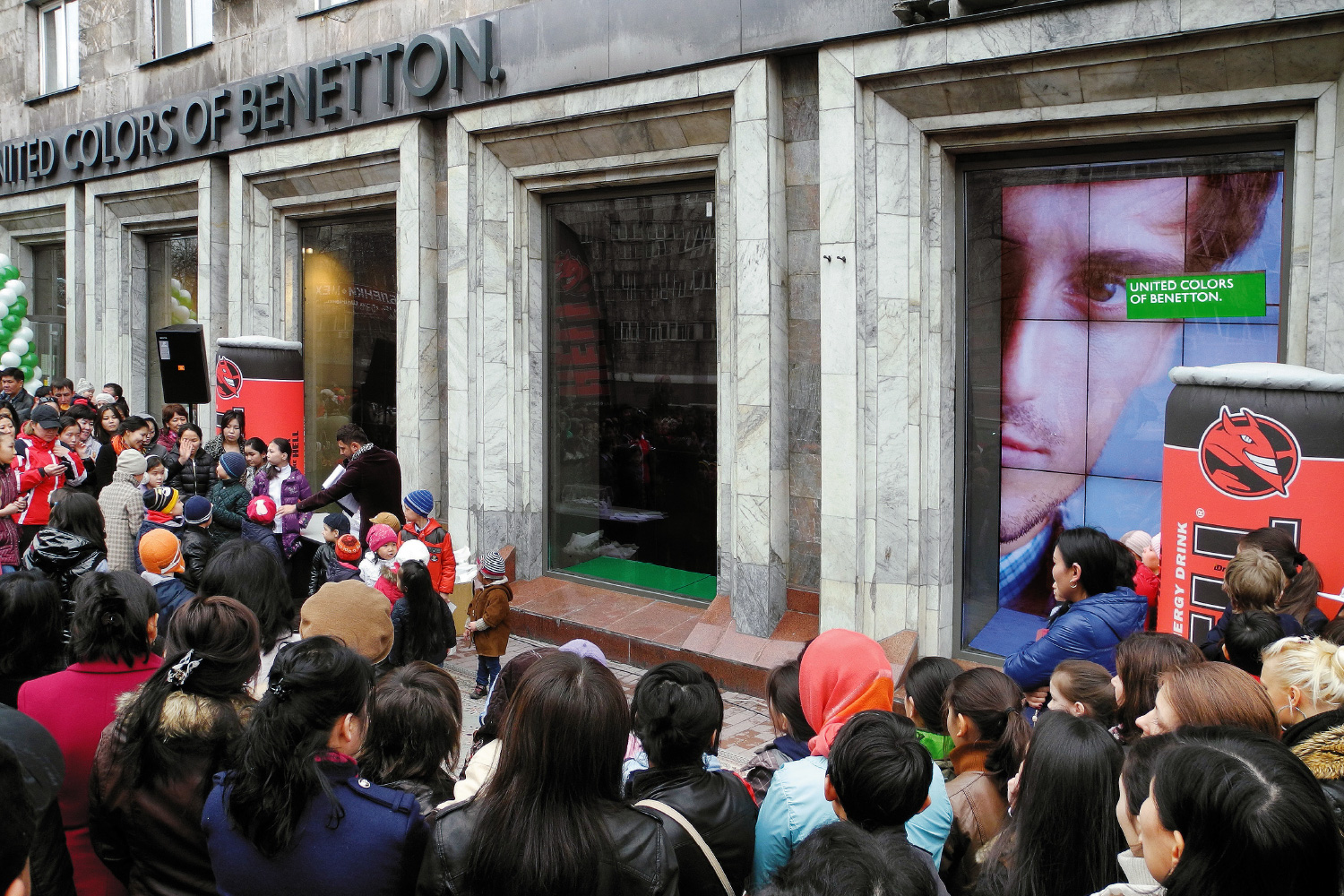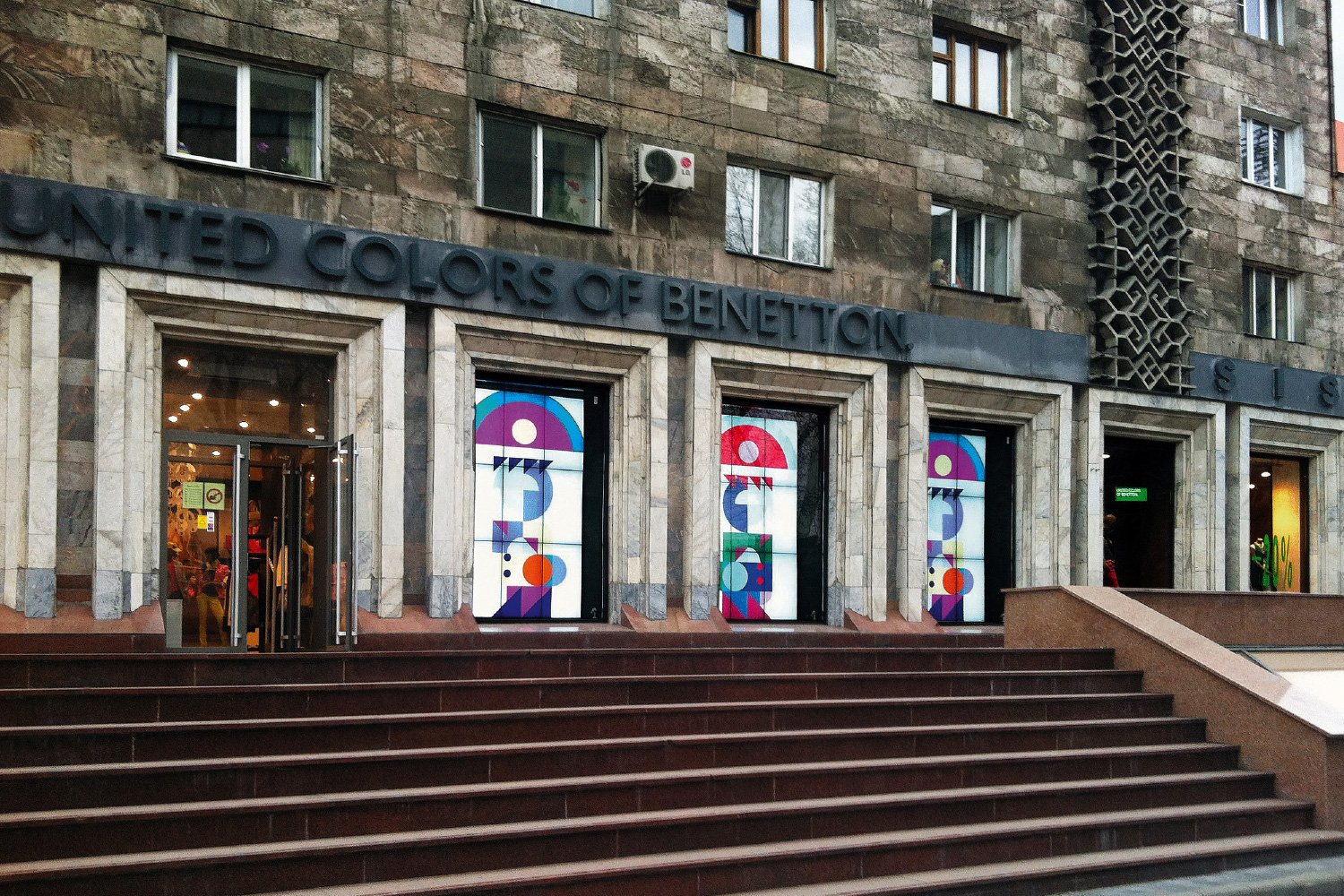 Research developed at FABRICA
Pictures

:

© Tommaso Colombo