LOUIS VUITTON 150TH ANNIVERSARY
WORLDWIDE CELEBRATION EVENTS

ASSISTANT CREATIVE DIRECTOR CONTENT PRODUCTION SOUND DESIGN
THE PROJECT
Louis Vuitton created 4 shows around the world in New York, Tokyo, Hong Kong and Shanghai using several production teams. The installation was made up of 37 x 7 meter screens producing dynamic video and audio content, as well as a stage with 9 rotating doors that allowed interaction between the projections and performers. During the 25-minute long show, 15 themes of the Vuitton story were presented with customized content for each one. We collaborated with Takashi Murakami to create bespoke imagery and with Ryuichi Sakamoto on a performance at the show.
MY ROLE
In the first phase of research I worked closely with the creative director of the show, Alfio Pozzoni, for the definition of different visual and dynamic guidelines of the show. In the second phase of the project, I was in charge of the supervision and help in the production of the content with the young team of designers selected for the visuals, sharing the guidelines defined in the first phase with the creative director. I also developed my own content for the show on the theme of the craft and manual skills required to make Vuitton products. In addition, I was involved in the research and development of the soundtrack for the event, in which I investigated the musical moods to be associated with each theme.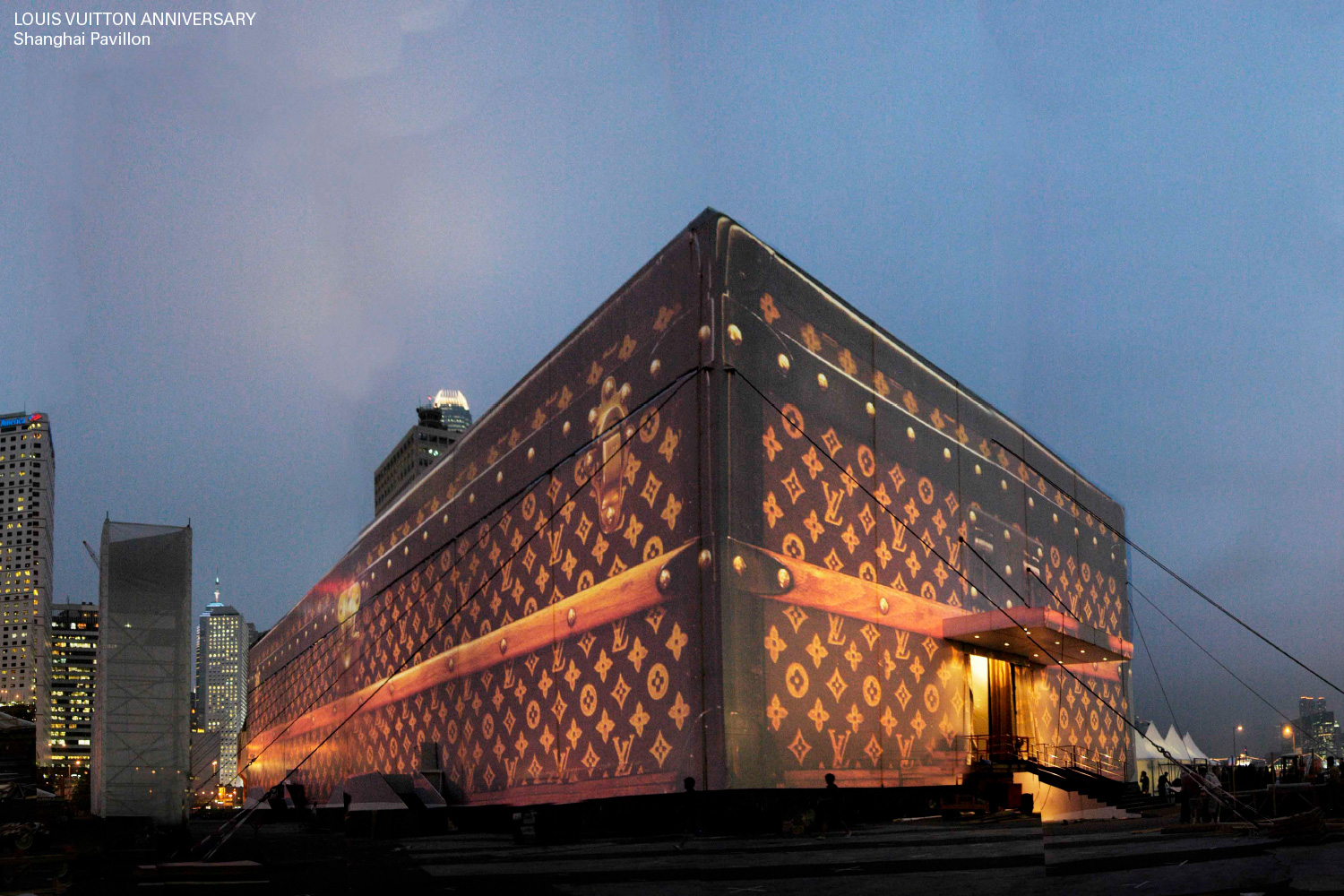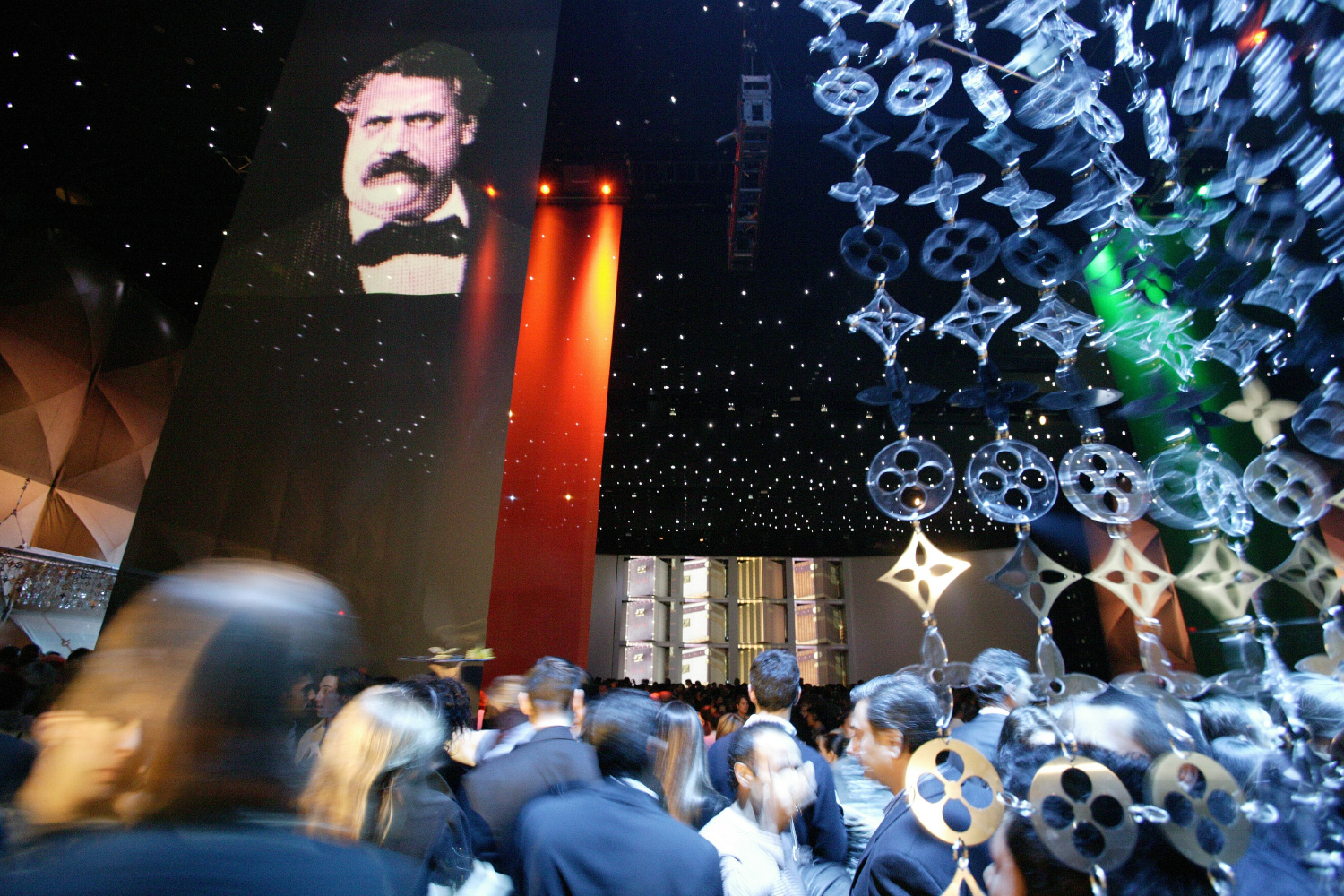 THE SAVOIR FAIRE LOUIS VUITTON
Using footage shot specifically for the occasion in the Anieres factory, I created a timed editing, simulating a carillon as a central element in the stage, which rotated in time to music and generated other lateral content. The visual language used a mixture of collages, original images and vector graphics aimed at creating a simple timeless creative direction.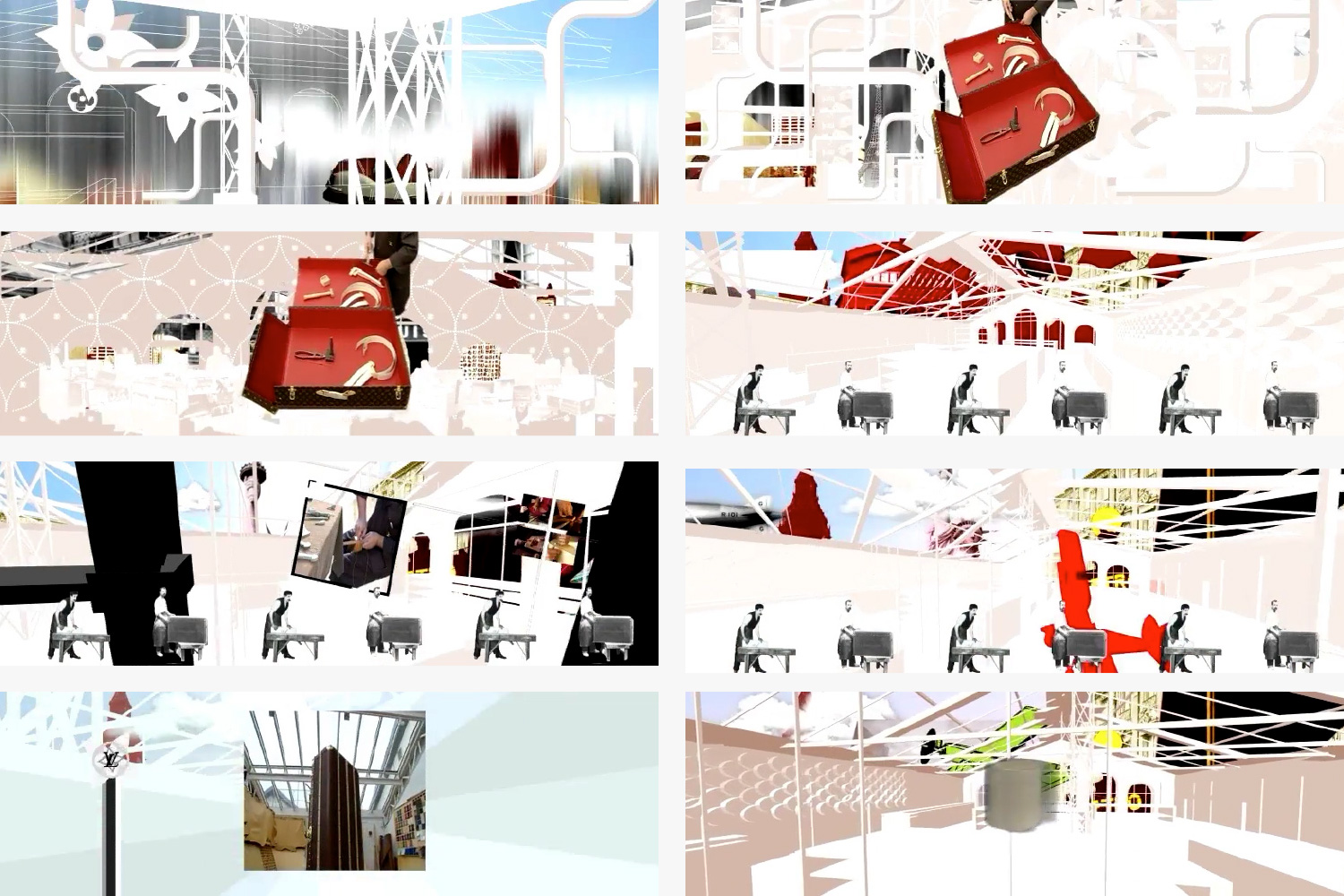 Freelance Work
:

Creative Director concept and content

Alfio Pozzoni

Creative Director performances Mike Mizrahi

|

Creative content

FABRICA + freelance designers |

Production Company

Anteprima video Milan |

Sound design

Sanny |

3D production

Davide Beltramini
Pictures : © Louis Vuitton © insideoutproductions