MIP LAB | INTERACTIVE PRESENTATION
WORLD CONFERENCE OF SCIENCE JOURNALISTS

CREATIVE DIRECTION EXPERIENCE|INTERACTION DESIGN CONTENT PRODUCTION
THE PROJECT
Organized by the Science Journalists' associations of Switzerland, France and Italy. The City of Lausanne was chosen to host the 11th World Conference of Science Journalists (WCSJ) from 1 to 5 July 2019 at the SwissTech Convention Center, on the campus of the Ecole Polytechnique Fédérale de Lausanne (EPFL) and the University of Lausanne (UNIL ). This important day was attended by research centers on the Biotech Campus in Geneva. The Biotech Campus is a Swiss center of excellence in biotechnology and life sciences research focusing on three domains: Neuroscience & Neurotechnology, Digital Health and Global Health. I collaborated with the MIP scientific research laboratory led by Professor Dimitri Van De Ville within the Biotech Campus. Our objective was to create an interactive way to present their research activity on the visual signals linked to the human cerebral and physiological activity.
MY ROLE
I followed and developed all the phases of the project from a creative and interactive point of view . Creative direction . Experience design . Interaction design . Design of visual communication. The development of digital brain visualization and brain activity was developed by Lazar Stojkovic under the supervision of Delphine Ribes.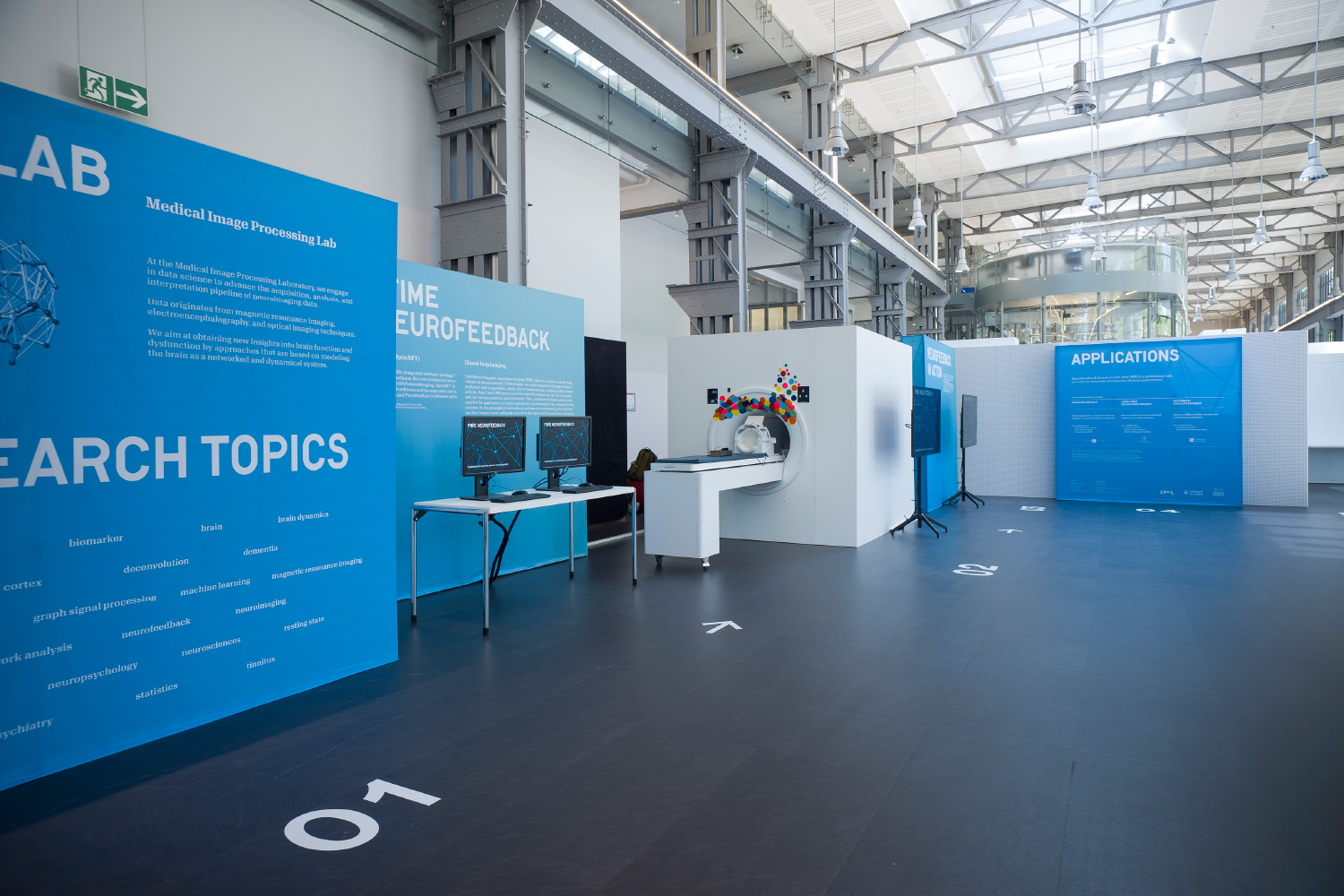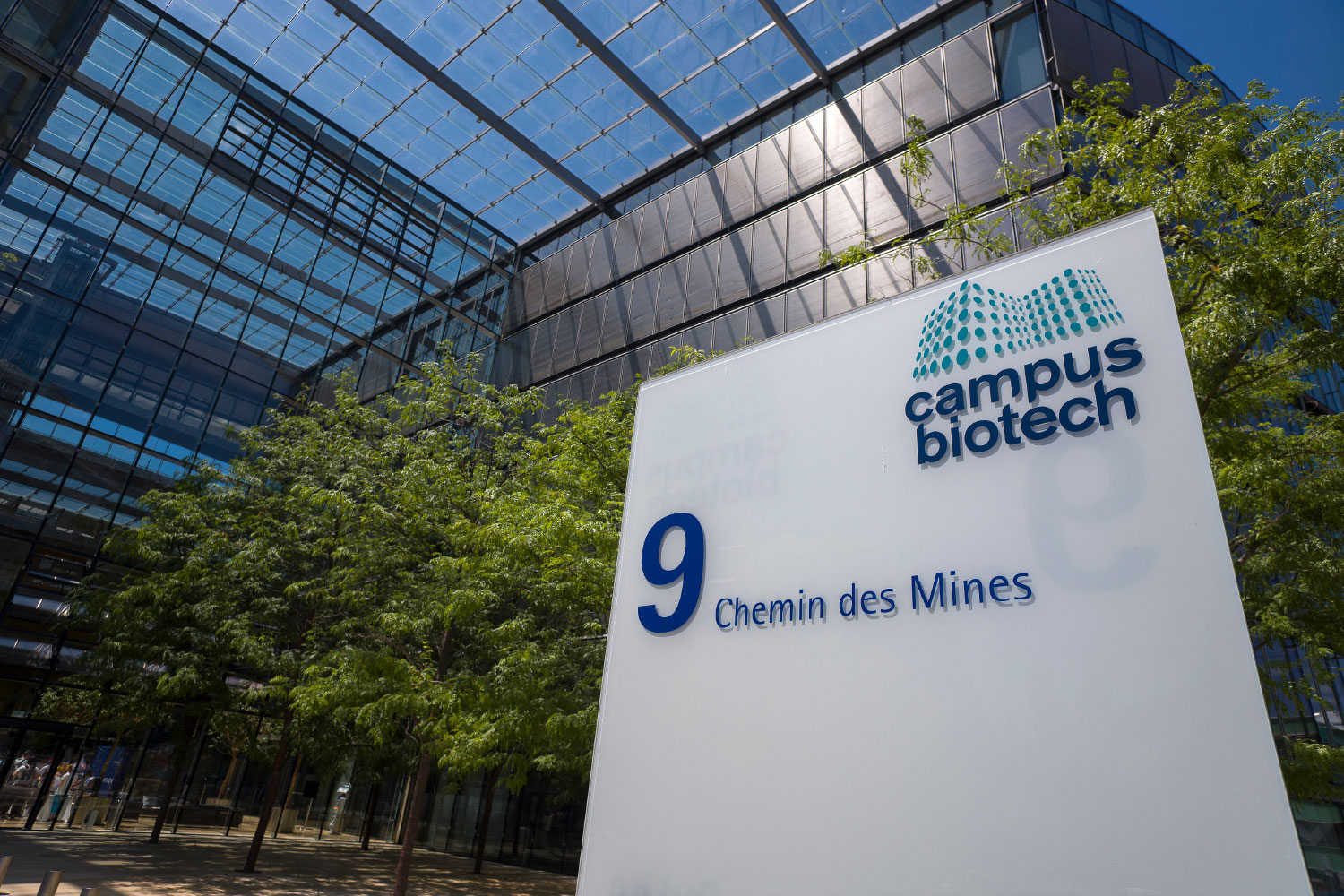 The experience in the physical space I created and composed is divided into 4 steps: 1. introductory area for receiving journalists in which the activities of the laboratory are explained 2. presentation area of the research project 3. presentation area of visual and interactive feedback: in this phase the model presented in the mock up is asked to alter its stress layer. The visual signal changes through the skin conductor 4. final area for questions, the presentation of future steps and greetings.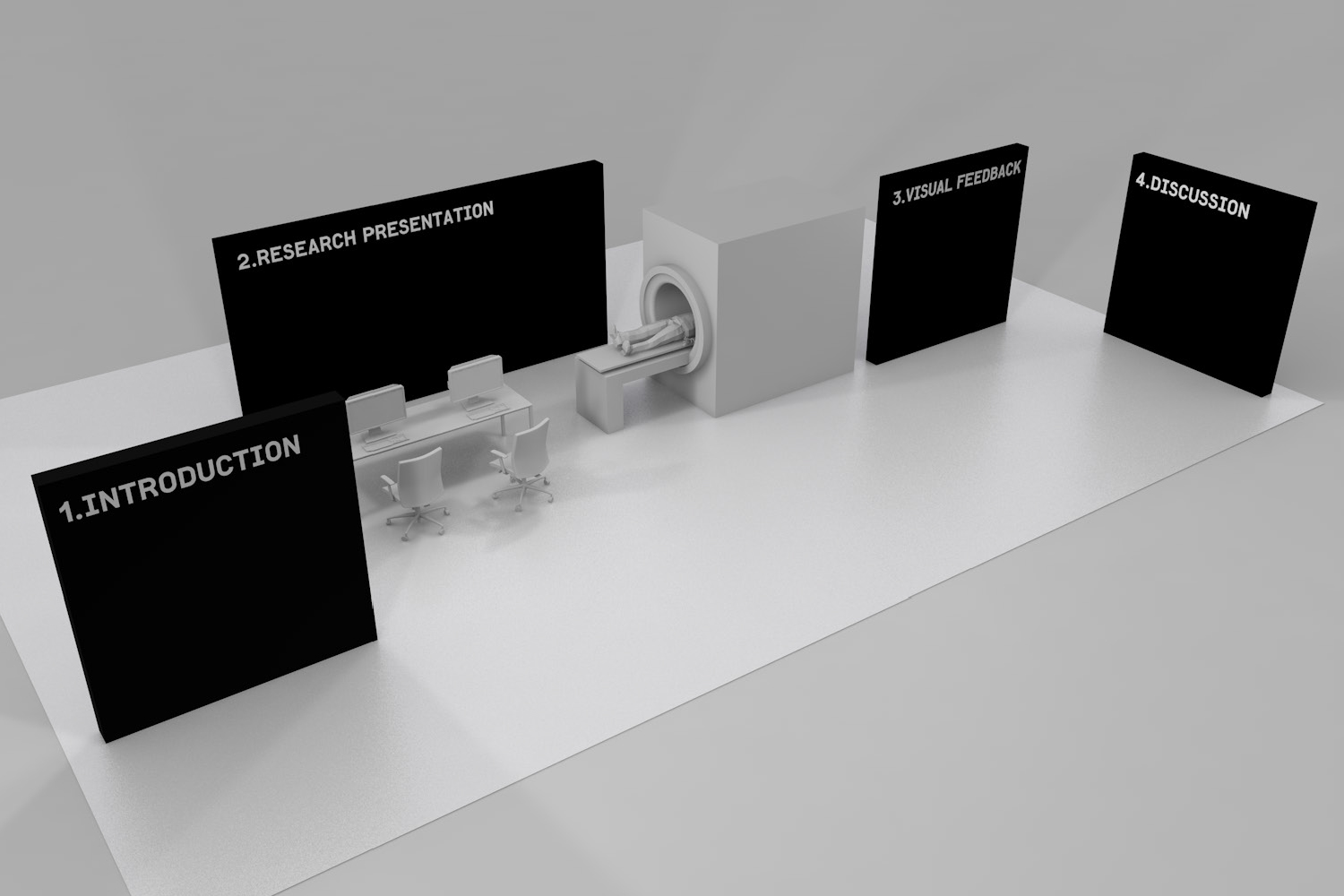 Two applications were developed to show reporters two interpolated feedbacks with brain function. A first application shows brain feedbacks of Alpha waves picked up by the muse sensor. The sensor shows where different brain activities come from in a transparent 3D model. A second interactive application uses a skin conductance sensor to show the visual result of a state of emotional alteration controlled by the user.




Founded in 2013 by a Consortium composed by the Swiss Federal Institute of Technology in Lausanne (EPFL), the University of Geneva (UNIGE), the Bertarelli Family and Hansjörg Wyss, the Campus functions like a giant incubator and focuses on pure science and its translation into real solutions and practical outcomes that have an impact on society and the world. Campus Biotech was created to cross boundaries between disciplines and sectors, providing a unique ecosystem that brings academic, clinical, industrial and entrepreneurial actors together, to ensure projects to have access to the resources and skills that they need to push the frontiers of medical discoveries and to make breakthroughs.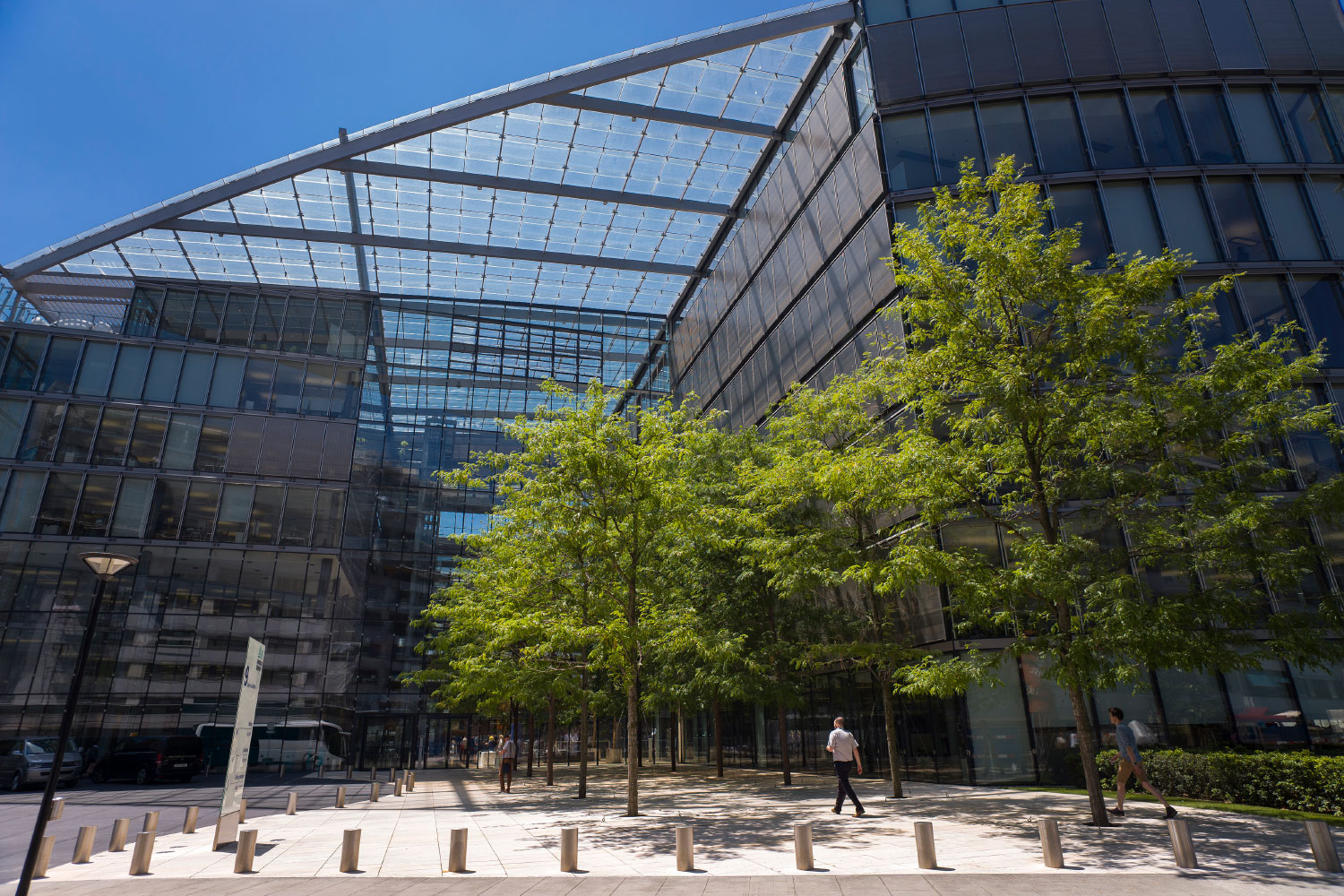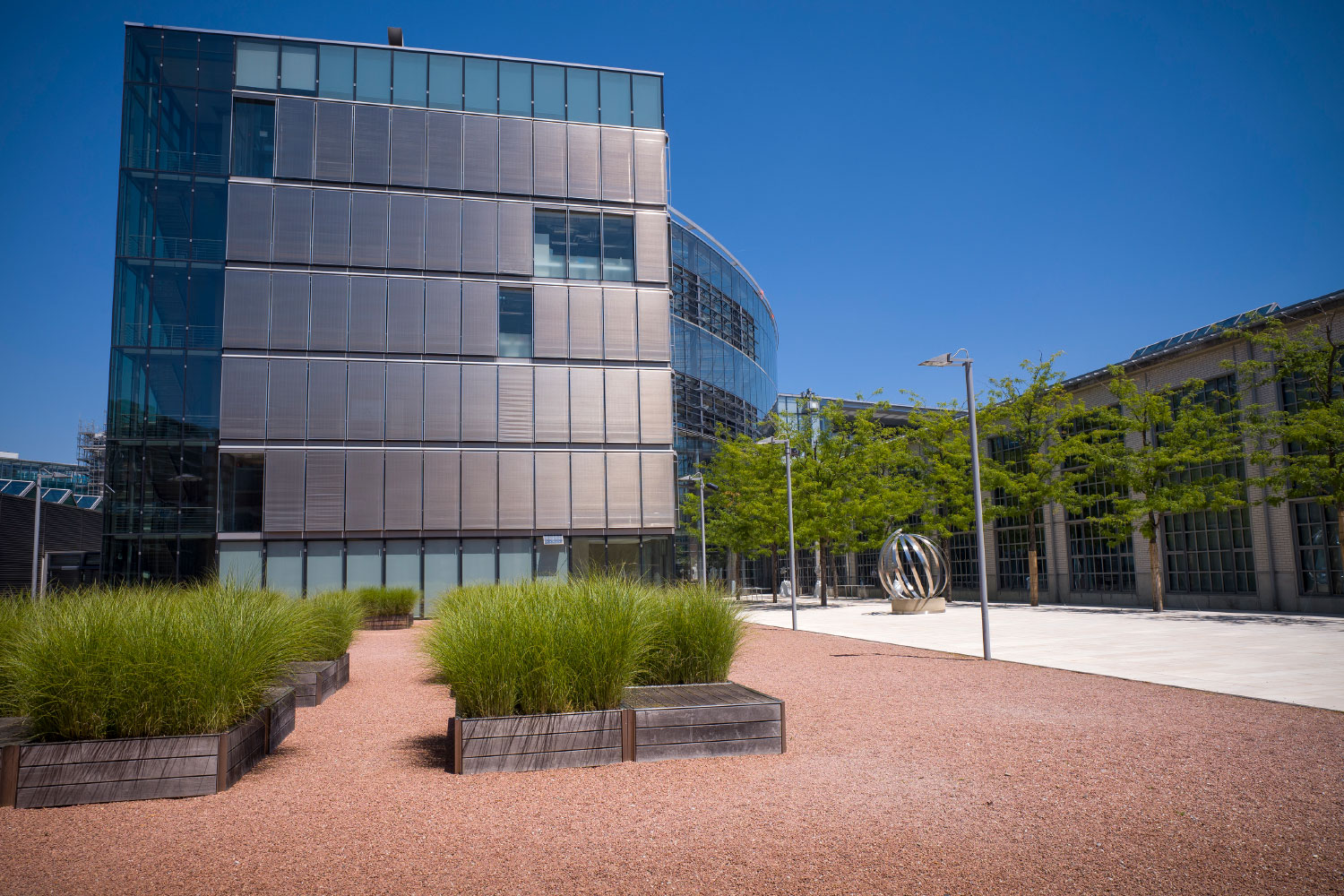 Work developed at EPFL+ECAL Lab
:
Creative Direction,
Experience -interaction design, content production
Tommaso Colombo |
Software engineer
Lazar Stojkovic
Pictures : © Yves Leresche