MONTREUX JAZZ HERITAGE LAB
RESEARCH PATH

RESEARCH PATHS : USER TESTS HARDWARE SOFTWARE
This research project covers several design fields including experience design, interaction design and visual design. The goal was to create a unique, memorable and immersive experience that would bring the user to the heart of the Montreux Jazz Festival. The unique nature of the project and its context required several investigations to allow us to make the most appropriate design choices. Based within the context of the MJHLII installation, the main aspects to analyze were:
1. THE USER EXPERIENCE IN SPACE
2 HARDWARE AND INSTALLATION SOFTWARE
3 VISUAL IMMERSION IN THE SPACE DURING THE CONCERTS
I organized and participated in most of the research phases on the hardware and on the use phase of the installation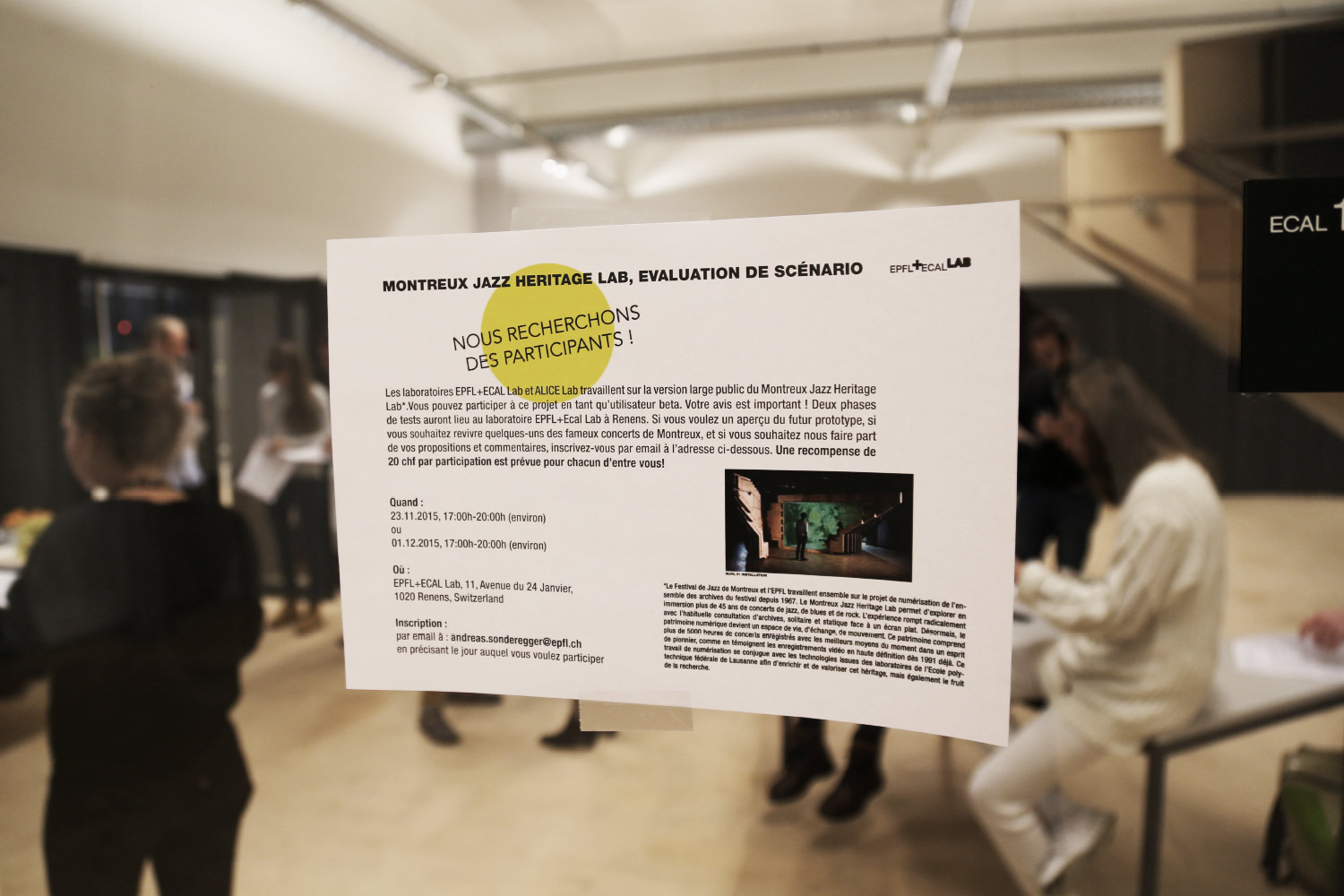 How does this kind of experience work? What and how many selection interfaces for songs should we get? What happens if a user cannot select a song? What is the average residence time of the user in the space? How does the user behave in front of being passive in the face of choices of others? To answer these questions, we prepared several scenarios for user testing over two days. What we tested: .Concert selection flow: by order of arrival; unregulated, random; with an online participatory playlist .Selection media: a single multitouch interface vs several personal selection devices – Satisfaction: comparing that of the passive user who has not selected the song with the active user who has selected the song .User comfort in space: standing vs sitting How we tested: We developed and implemented our questionnaires with Andreas Sonderegger, our expert user experience psychologist


The results: Users who are comfortable will remain within the installation for about 25 minutes Users in comfortable positions remain in the installation even if they do not know the song playing.
The immersive space and the value of discovering new content make up for not having selected the song.
A single screen works best to select the song placed inside the installation.
We identified three different scenarios of use: Regular mode: open interface, free selection, uncrowded place. Party mode: chronological selection by order of arrival linked to the order at the cafe VIP mode: reserved to demo the installation, skips songs in the enabled playlist, 3D sounds active.
The first phase of the research activity was used in the creation of user experience scenarios in space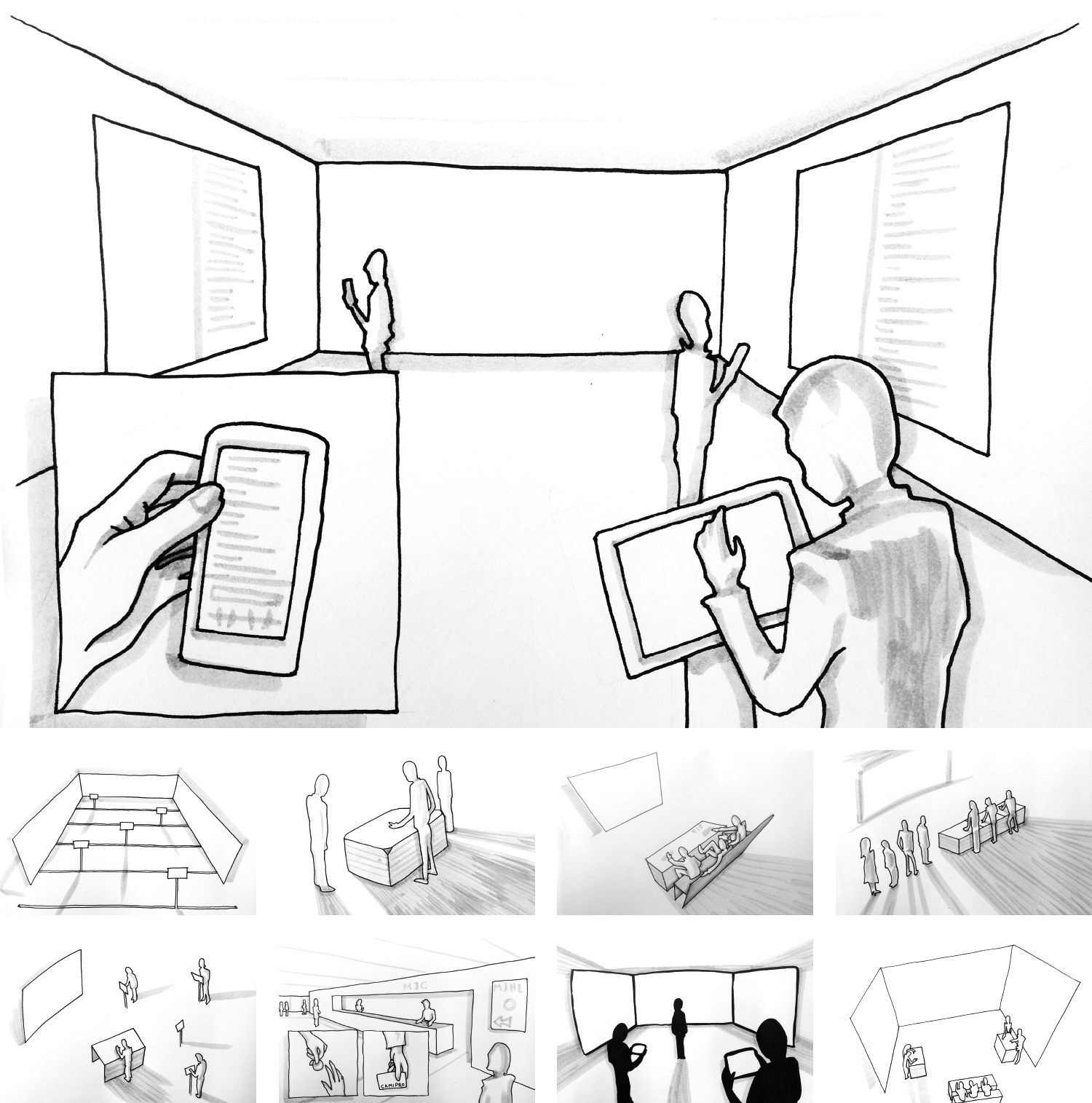 The first phase of the research activity was used in the creation of user experience scenarios in space. The only way to get answers on the proposed experiences was to organize real tests evaluated with questionnaires prepared by UX experts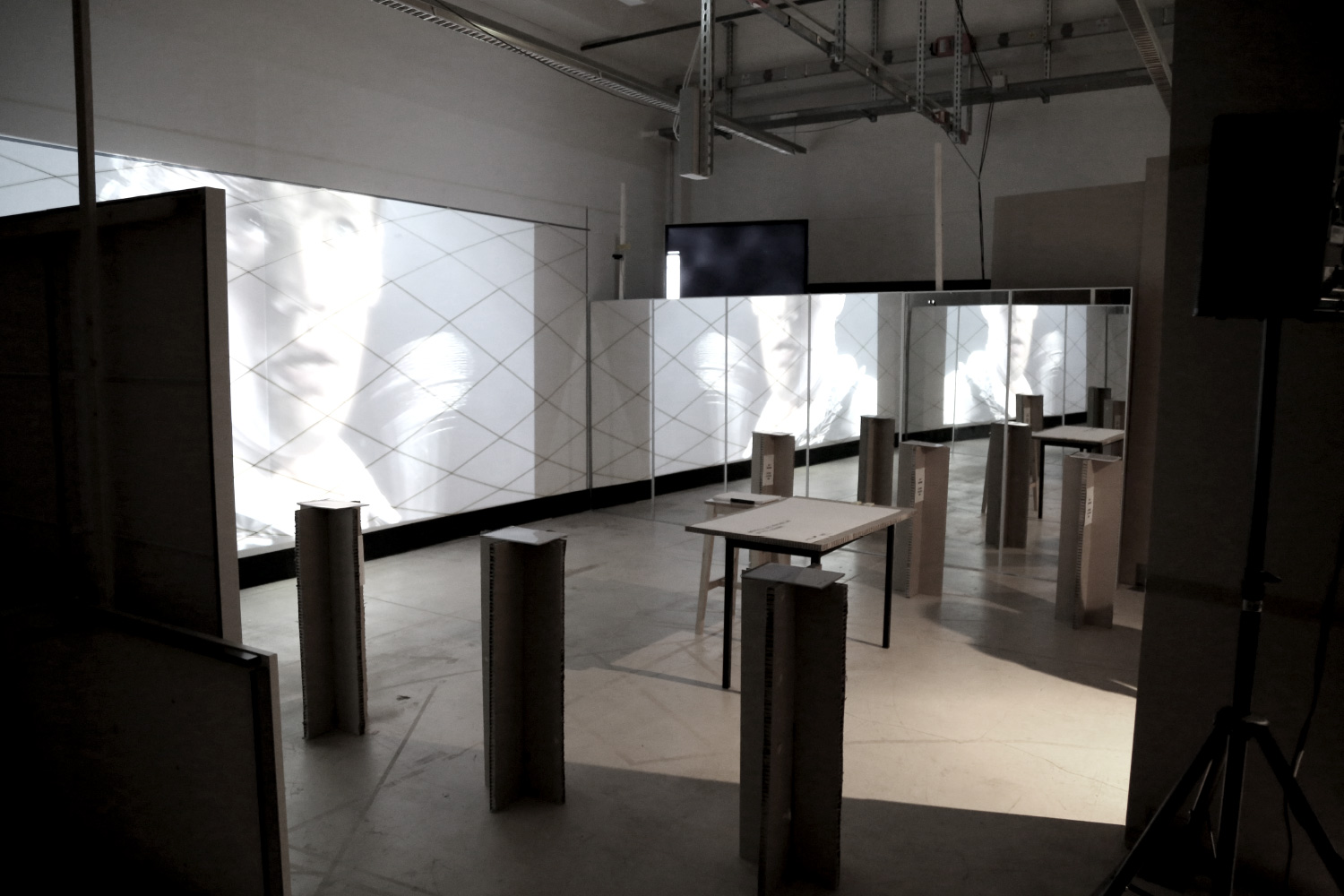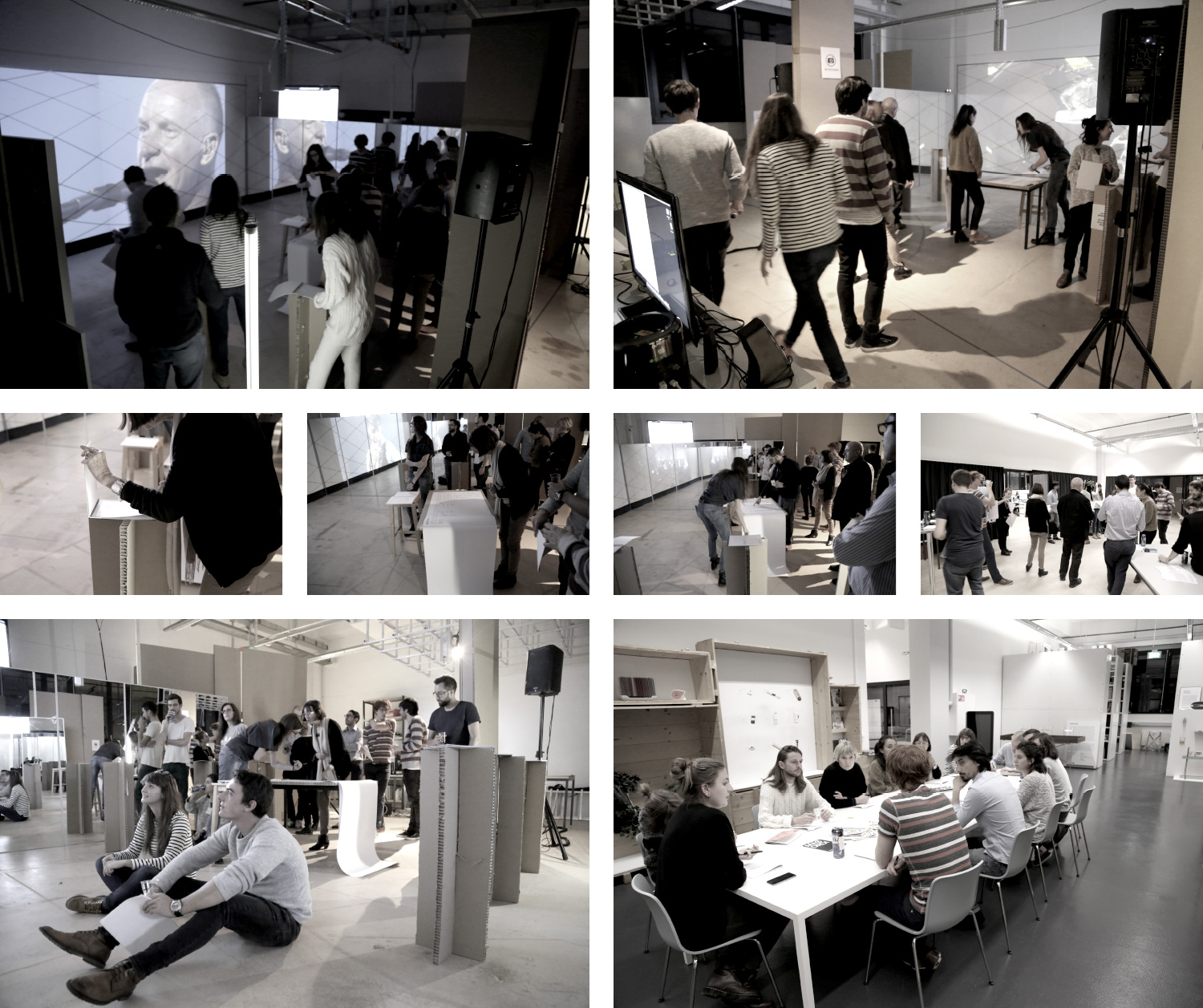 Standing experience or with seats? Single selection interface or multiple? Participative playlist or single selection? The tests guided us in creating the final experience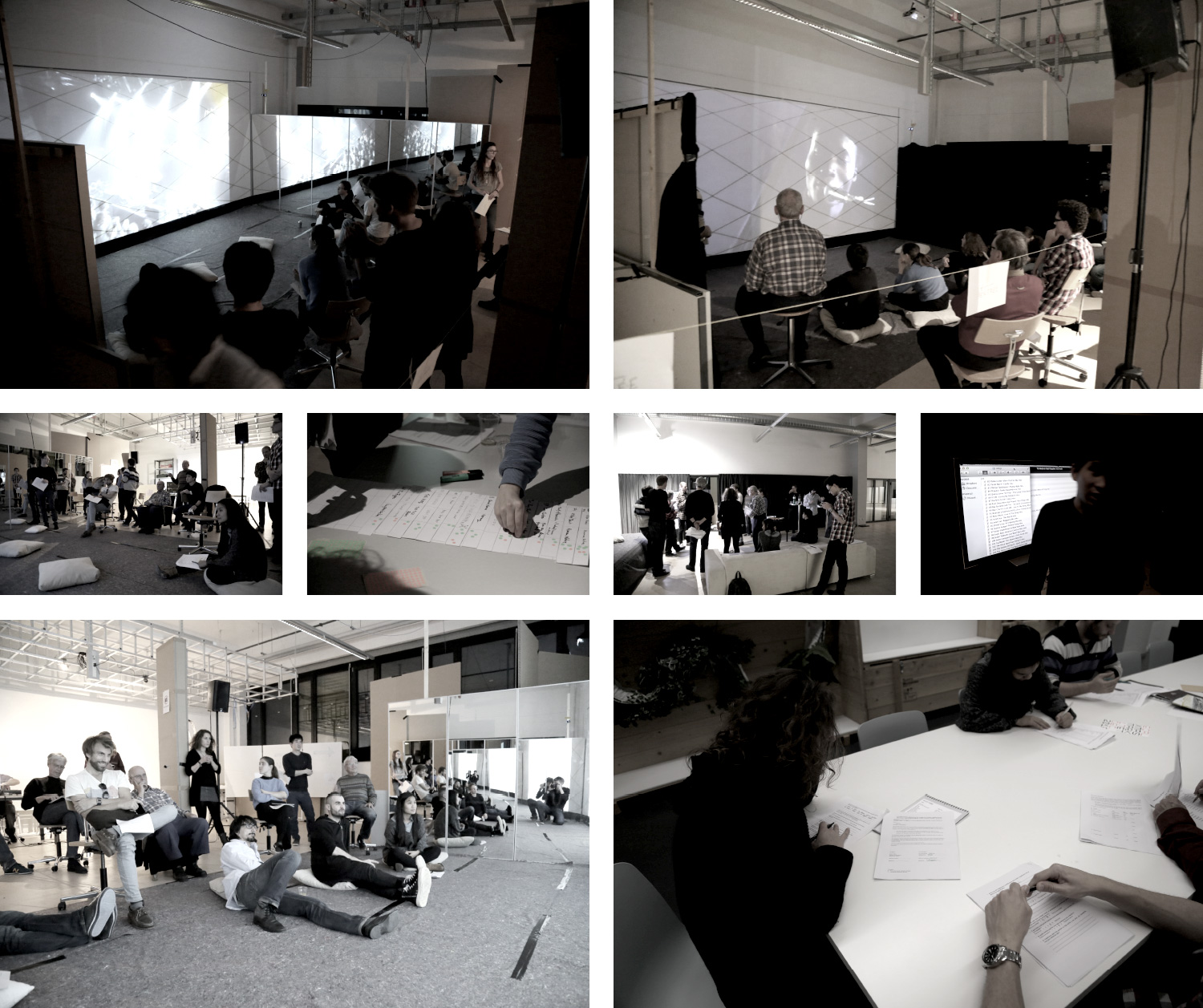 The research phase allowed us to define some very important points in the experience: The final concepts evaluated a participatory playlist with the selection of the song through a vote in real time The selection of the song through a system according to arrival over time with a ticket book was positively evaluated The user likes to discover new songs With the participatory playlist, in which a song is voted in real time by the participants, it always led to the same choice of song
We looked for references that could give us ideas and inspirations for the different aspects of our project. For the reflection, we found a project very similar to ours at the flagship store of the Melissa shoe brand in London. Here, designer Randolph Muti created an impressive digital installation that consisted of high-resolution LEDs placed behind transparent mirror surfaces. The walls were placed perpendicularly creating an effect of infinite mirroring. The content was animations produced with physical products mounted in a kaleidoscope, producing a spectacular and enigmatic result.
RESEARCH SOFTWARE FOR
THE REPRODUCTION OF CONTENT
Another fundamental choice concerned the choice of management software for the installation. The fundamental characteristics for the choice were: Stability The possibility of managing the database with more than 40,000 concerts.
The ability to manage different video signals, projectors and LEDs Versatility of use 24 audio outputs to create the characteristic 3D sound of the space with the audio team. After visiting ISE (Integrated Systems Europe) in Amsterdam, the final choice was between AV stupfle and Colllux. I visited the AV stumpfl production site in Austriua where the technicians prepared a dedicated demo. Subsequently, from plus music in Zurich I tested the Colllux software. The choice was to use the Colllux system for audio outputs already prepared for 3D sound.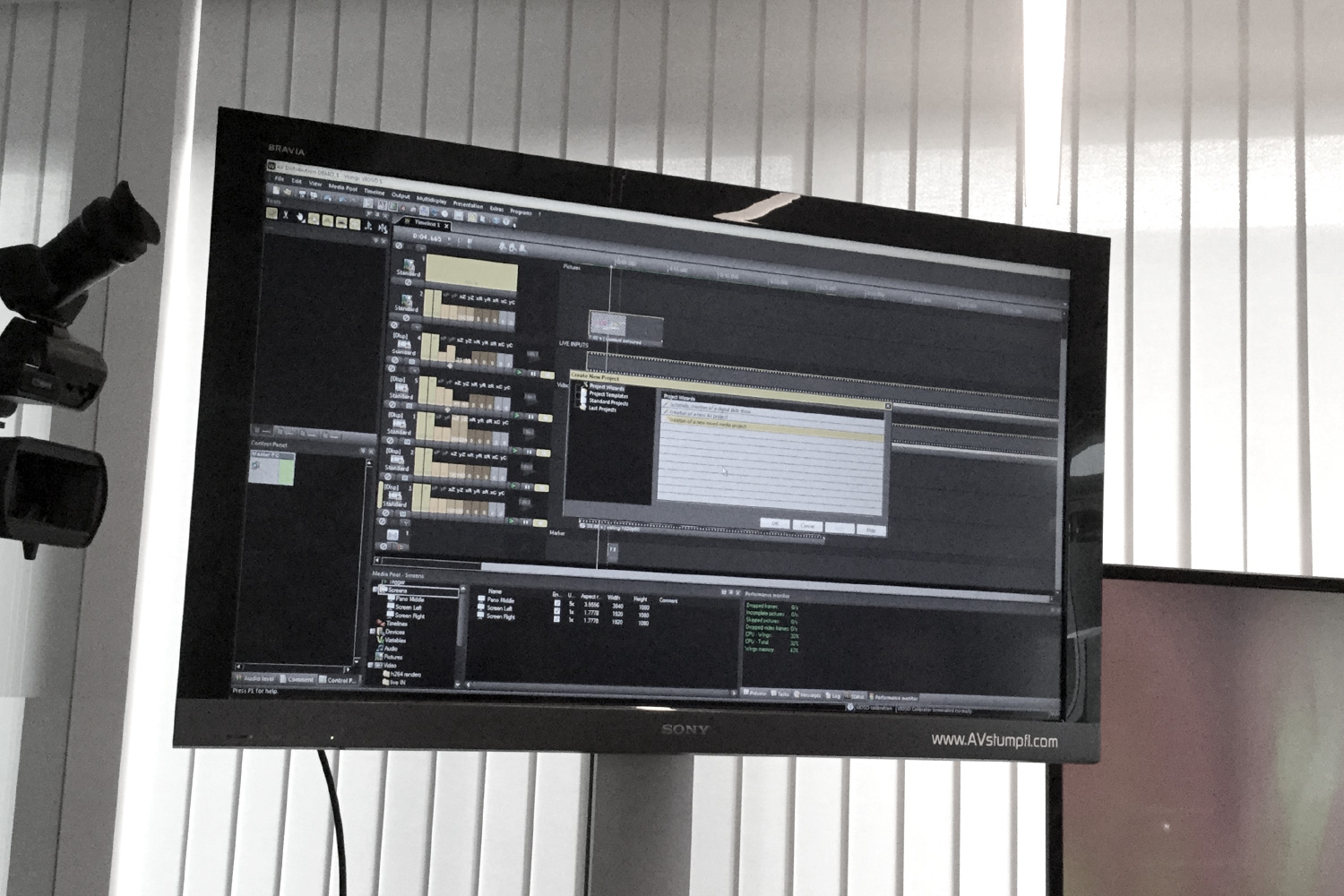 HARDWARE SEARCH FOR INSTALLATION
We worked with specialists at Lumens8 in Geneva to choose LEDs and transparent mirrors in order to find the right balance between the brightness of the installation and the reflection.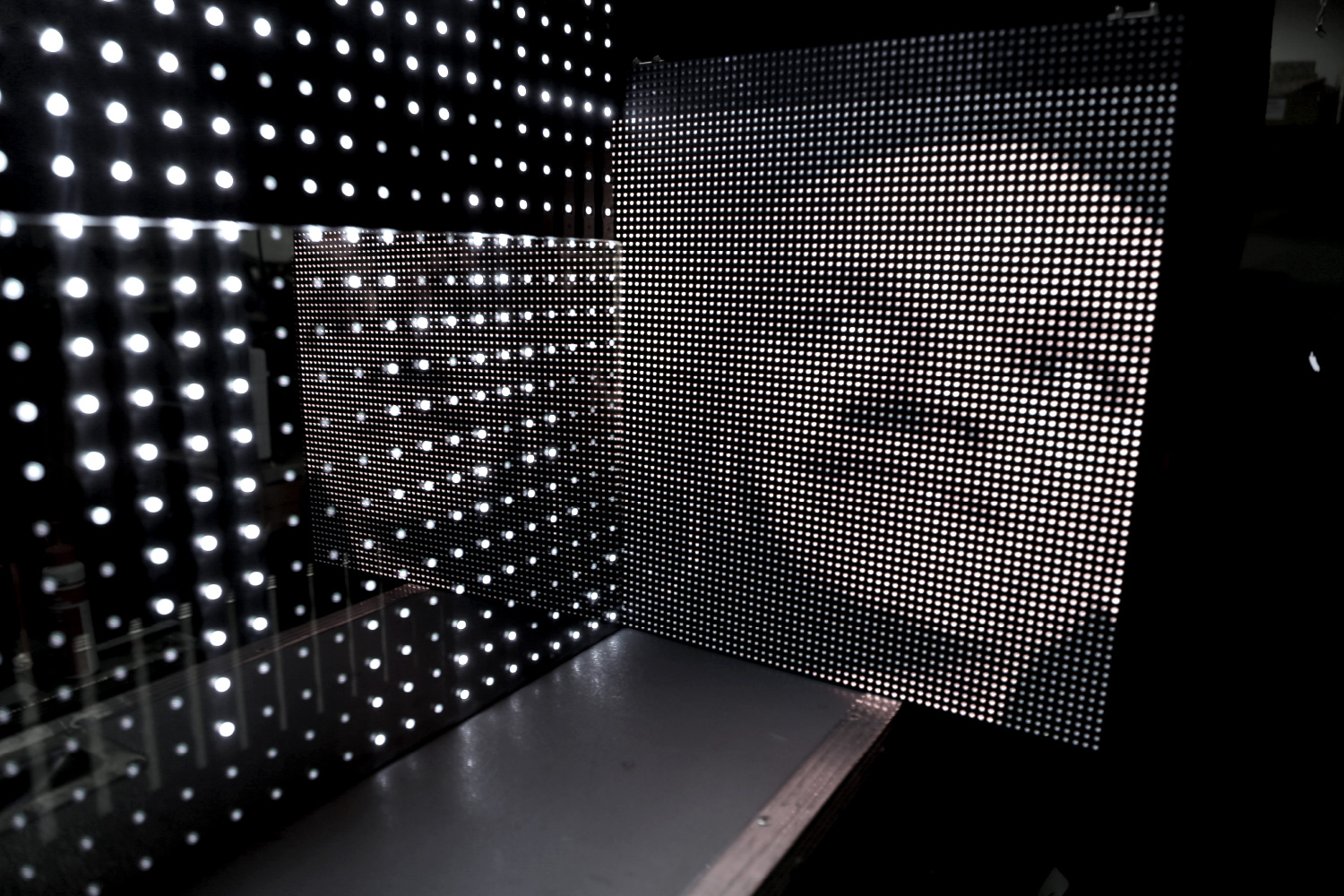 VISUAL RESEARCH OF SPACE AND LED CONTENT
In order to create the right visual mood for the space before building it, we had to test some ideas. For the set-up of the LED wall, I built a 1:1 scale prototype and mapped it with a system of 3 projectors. In this set-up I studied: The visual content Integration with any high resolution monitors Historical content The informative content for the LED wall.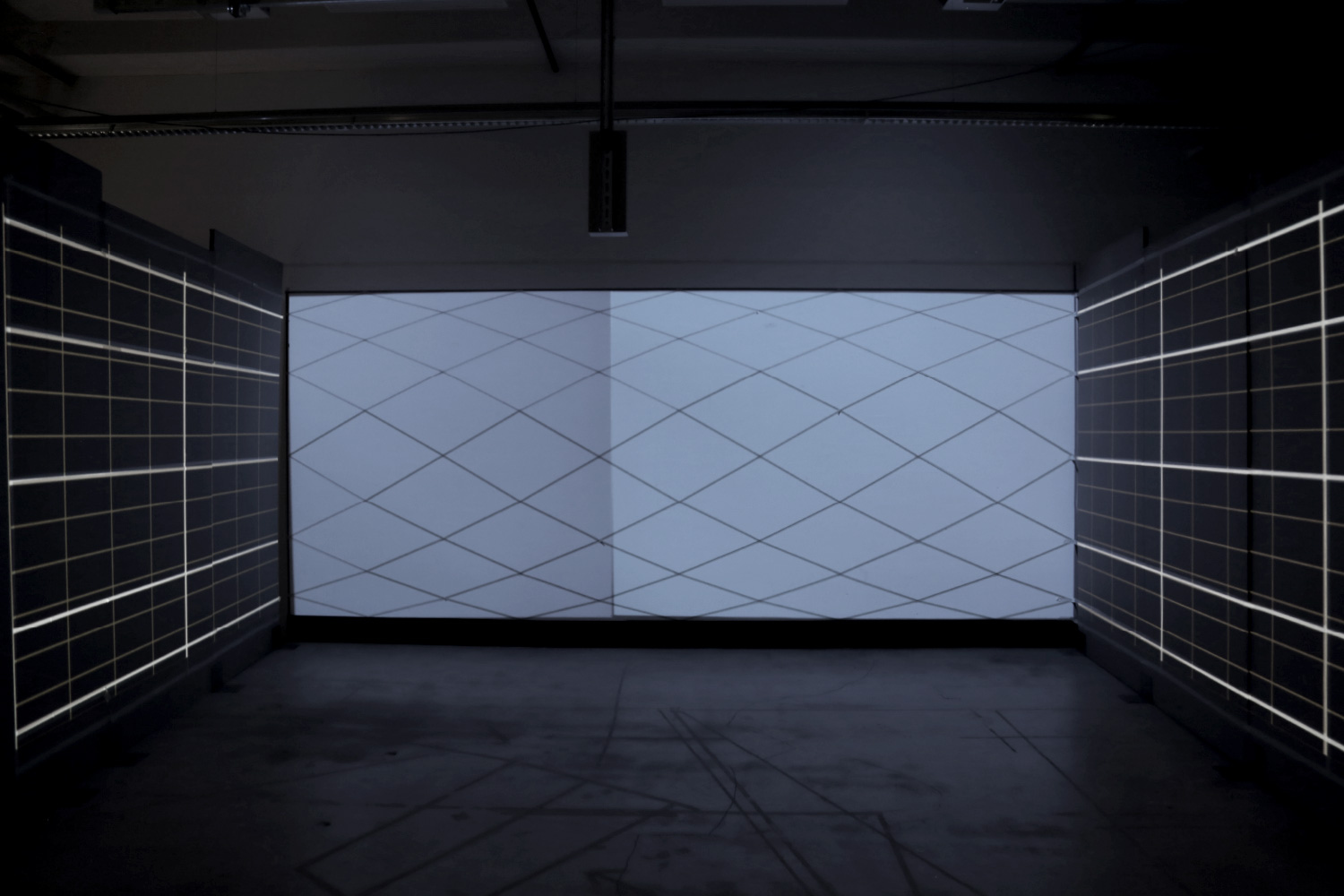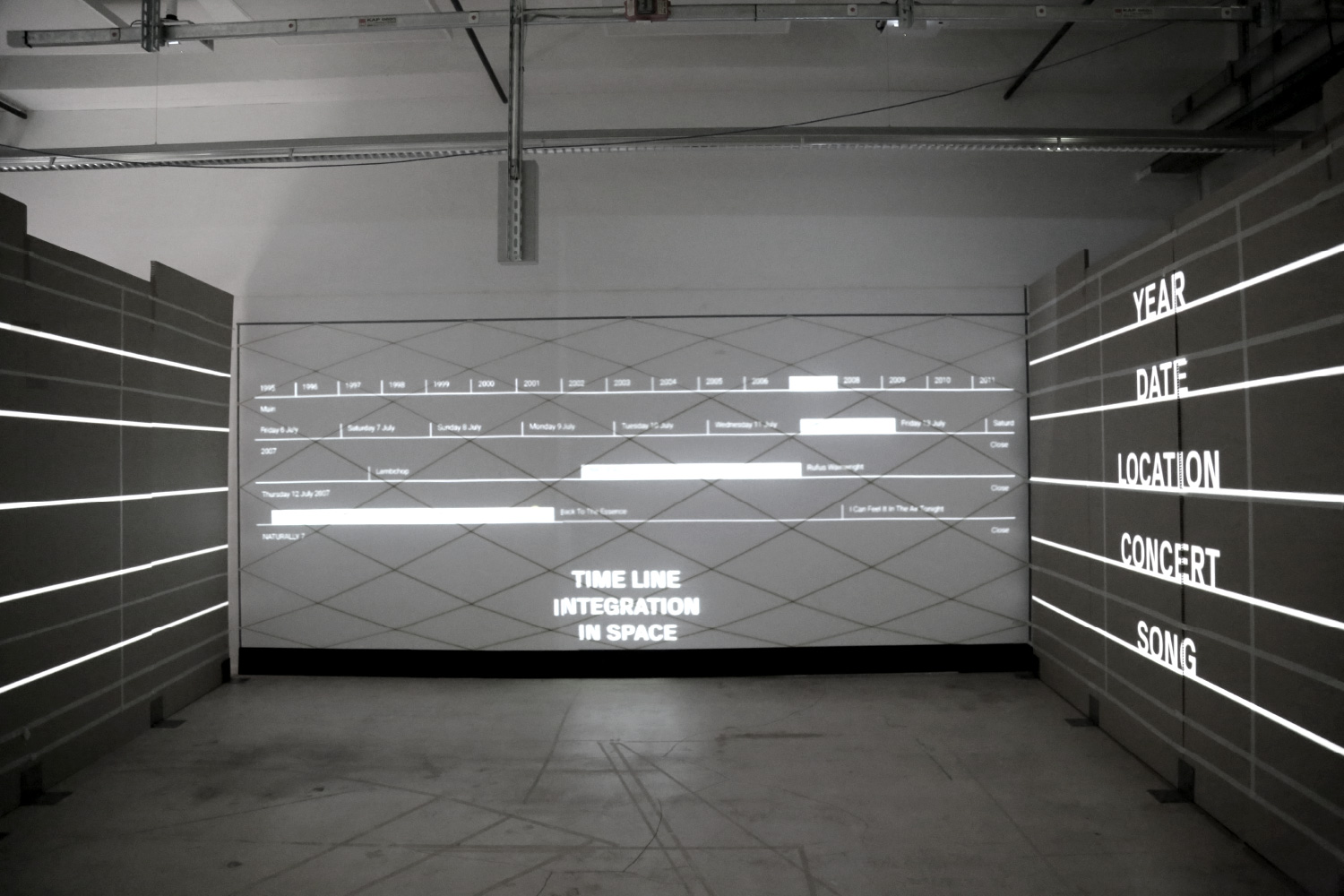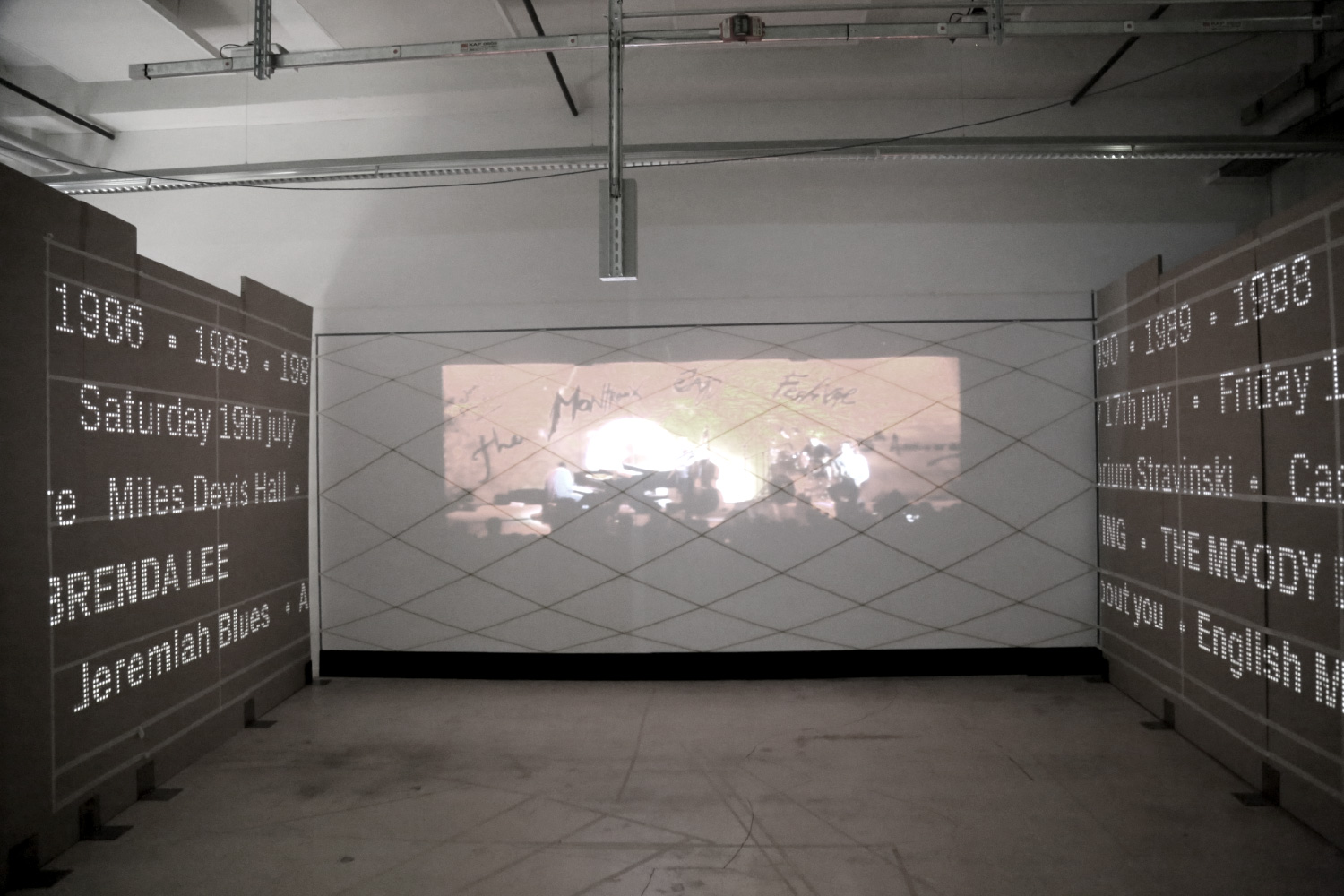 During the Montreux Jazz Festival in July 2015, we spent two weeks at the Montreux Palace testing the first concept. We selected a series of participants including musicians, journalists, EPFL professors and designers and presented the first ideas on reflection, interactivity and sound to them. These tests were of a structural nature conducted by ALICE, the EPFL research center in charge of space development. From these tests we received important inputs which led to the opening new avenues of research, and made us rethink some others. For example, we learned that any activities that were in addition to watching the concerts, did not enrich the experience, but instead were a distraction. We also found that the inclusion of historical references linked to the images and the history of the Montreux Jazz Festival was really appreciated.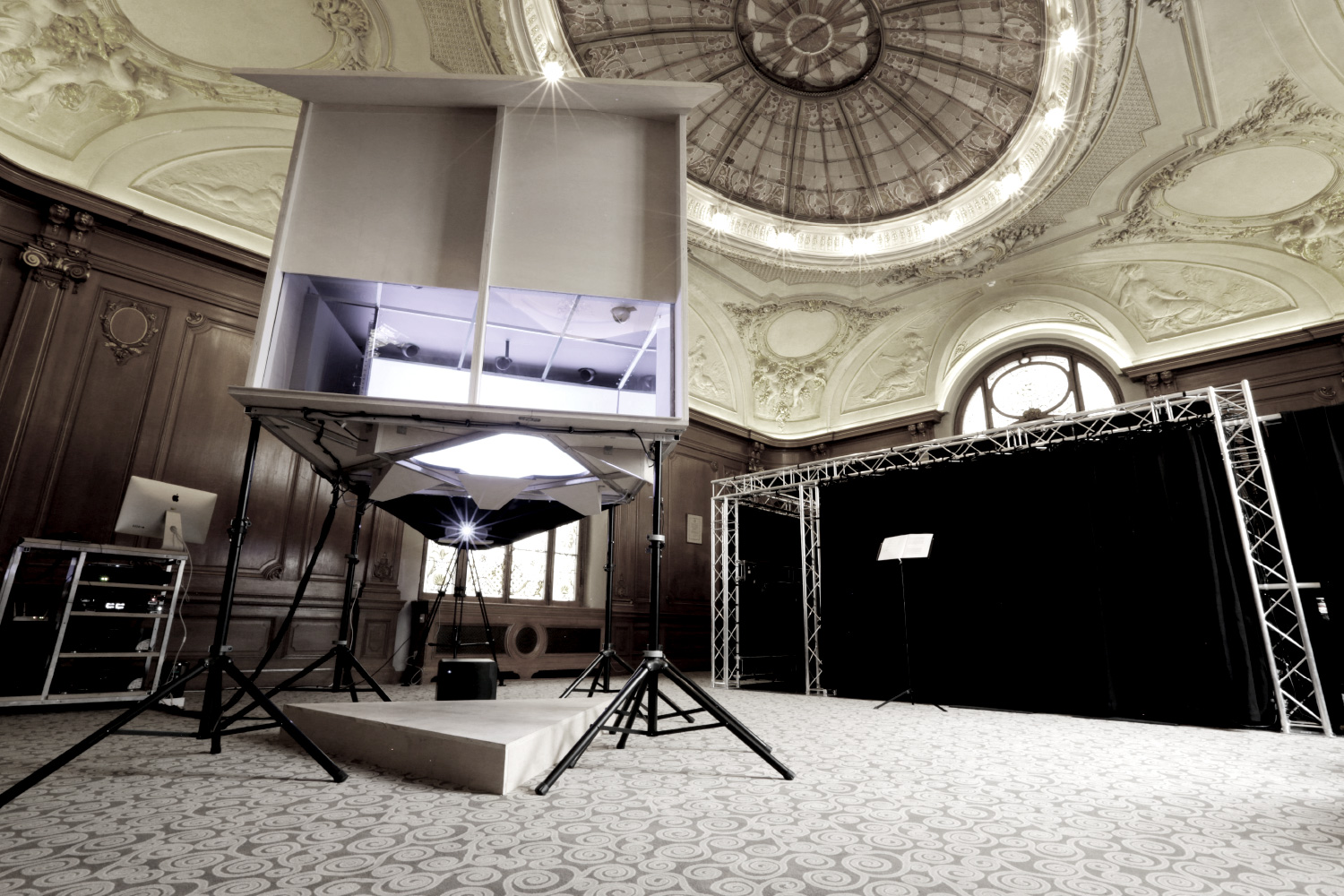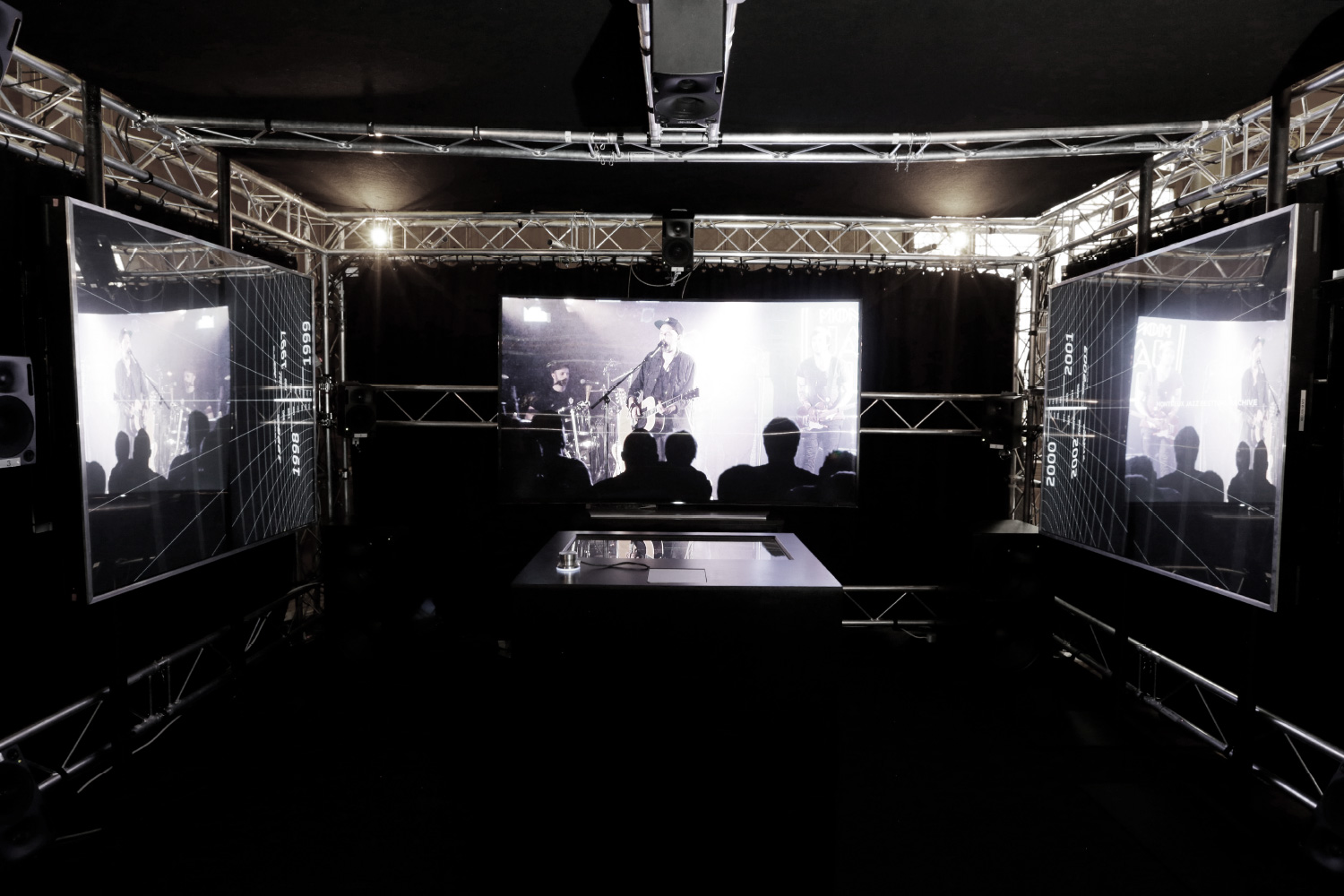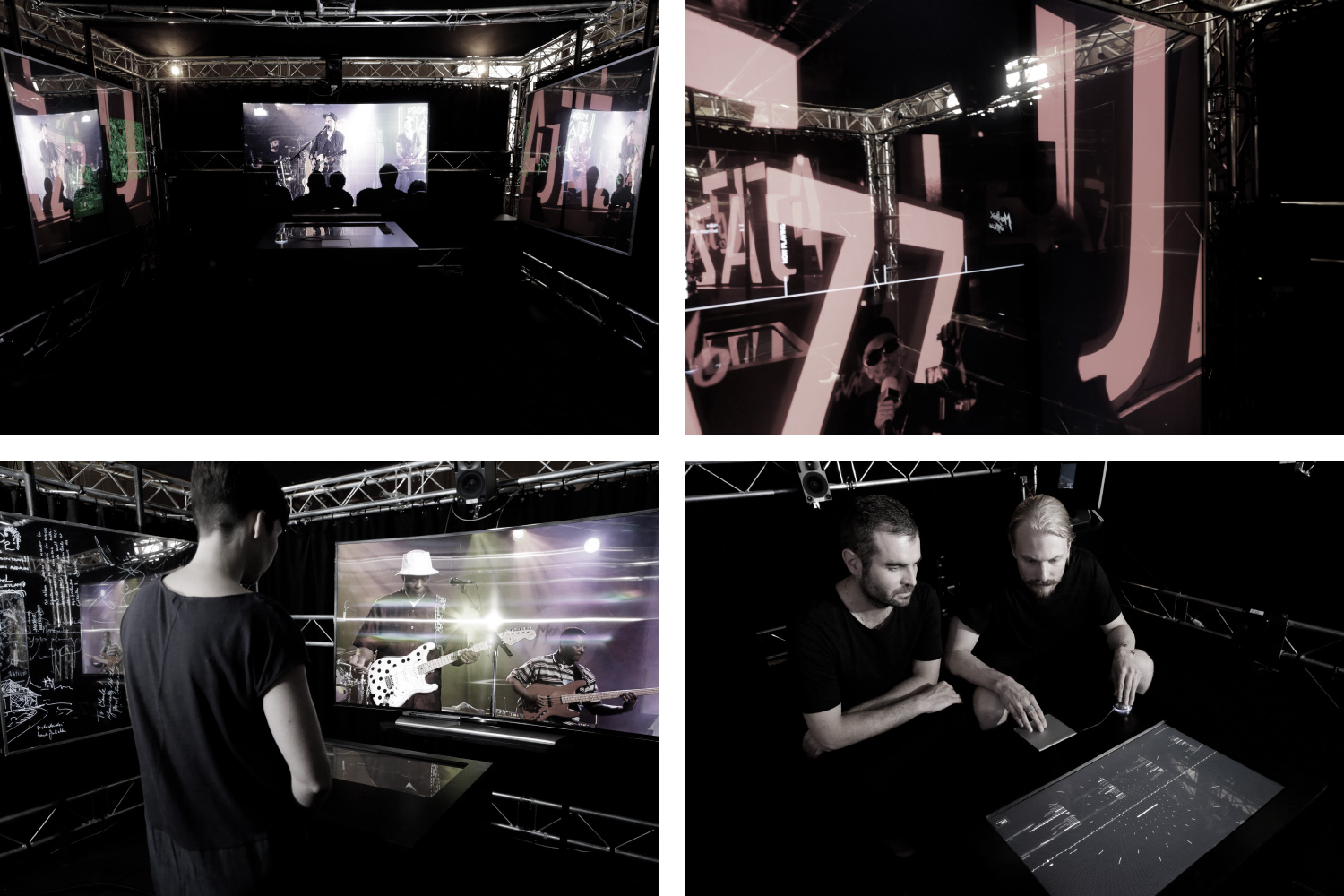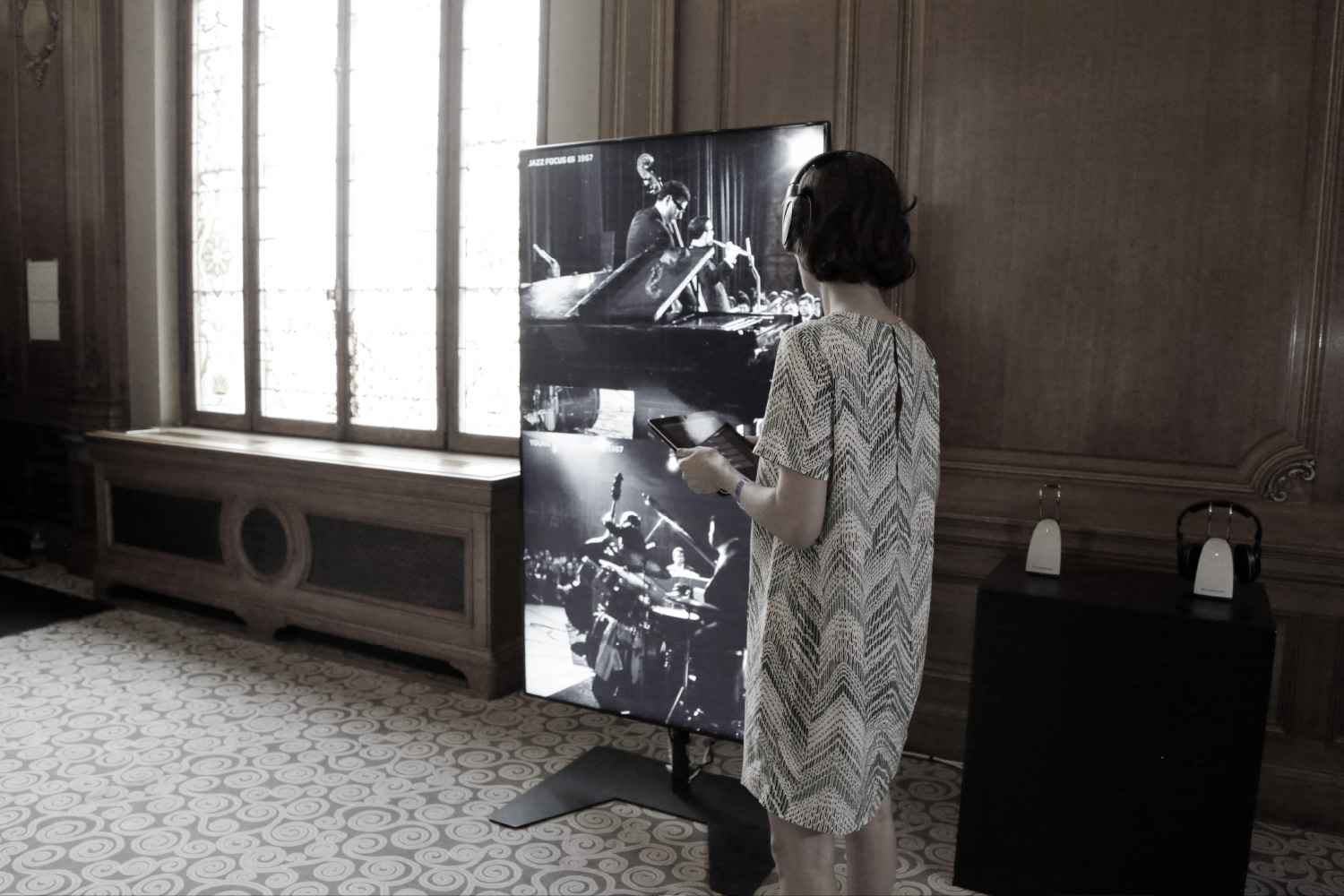 Research developed at EPFL+ECAL Lab
Pictures

:

© EPFL+ECAL Lab