GENERATE NEW KNOWLEDGE
FROM EXPERIENCES

EXPERIENCE DESIGN RESEARCH

This pilot project was presented during the 2017 Montreux Jazz Festival at the home of the founder, Claude Nobs. We presented the "memory suitcase", a supporting project for the prototype of "Nina", an immersive screen experience that shows video archives of the music festival. A selection of artists, journalists, musicians and special guests participated in the experience. The aim of the suitcase project was to observe and study participation and behavior around the immersive installation. We were interested in collecting individual user experiences and creating one larger experience from them. Production remained at a prototype stage for this part of the project, but the acquired knowledge has been the basis of the subsequent "Nina" immersive archive project.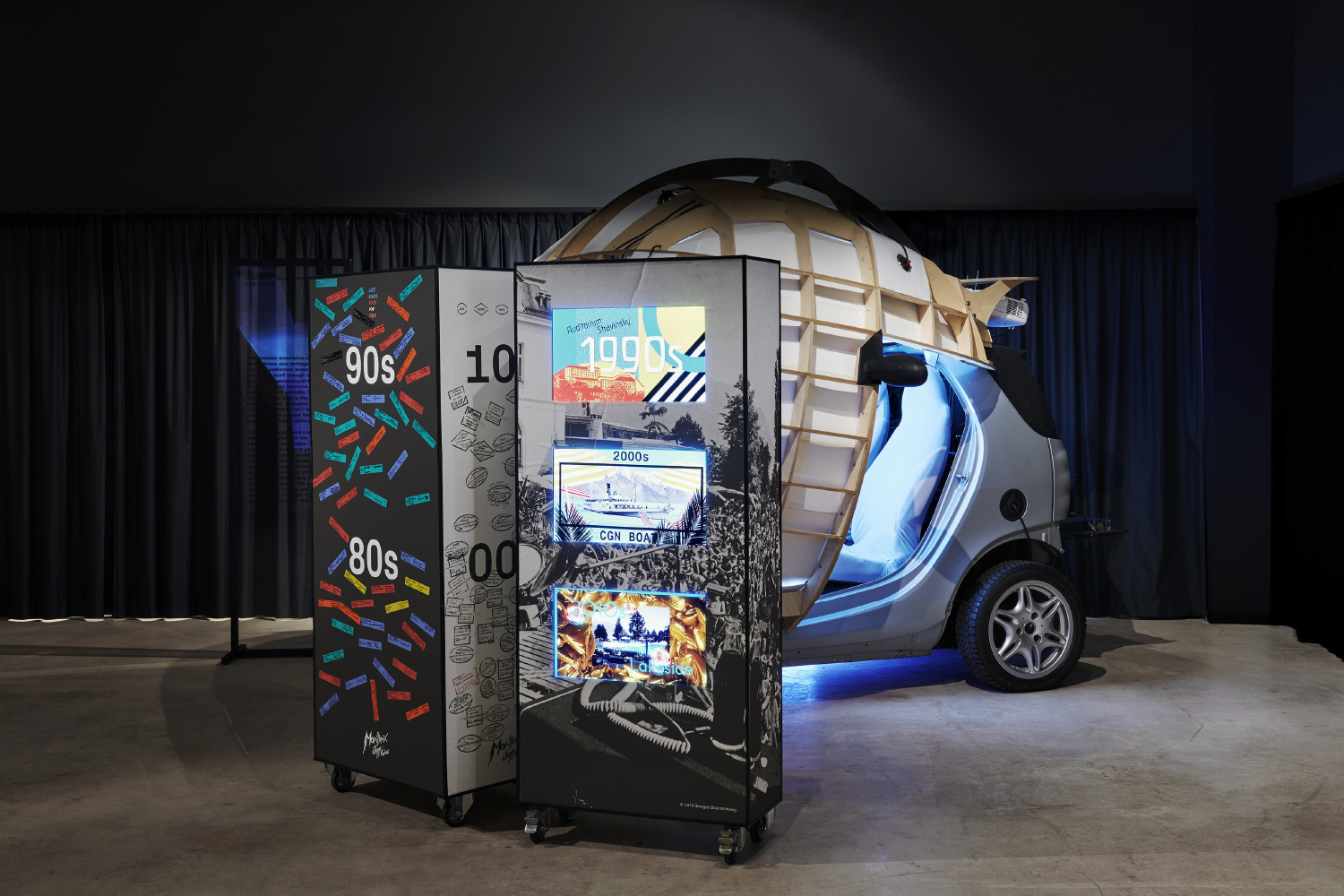 The experience begins with the user's selection of an archive song to watch and listen to via the immersive screen within the car.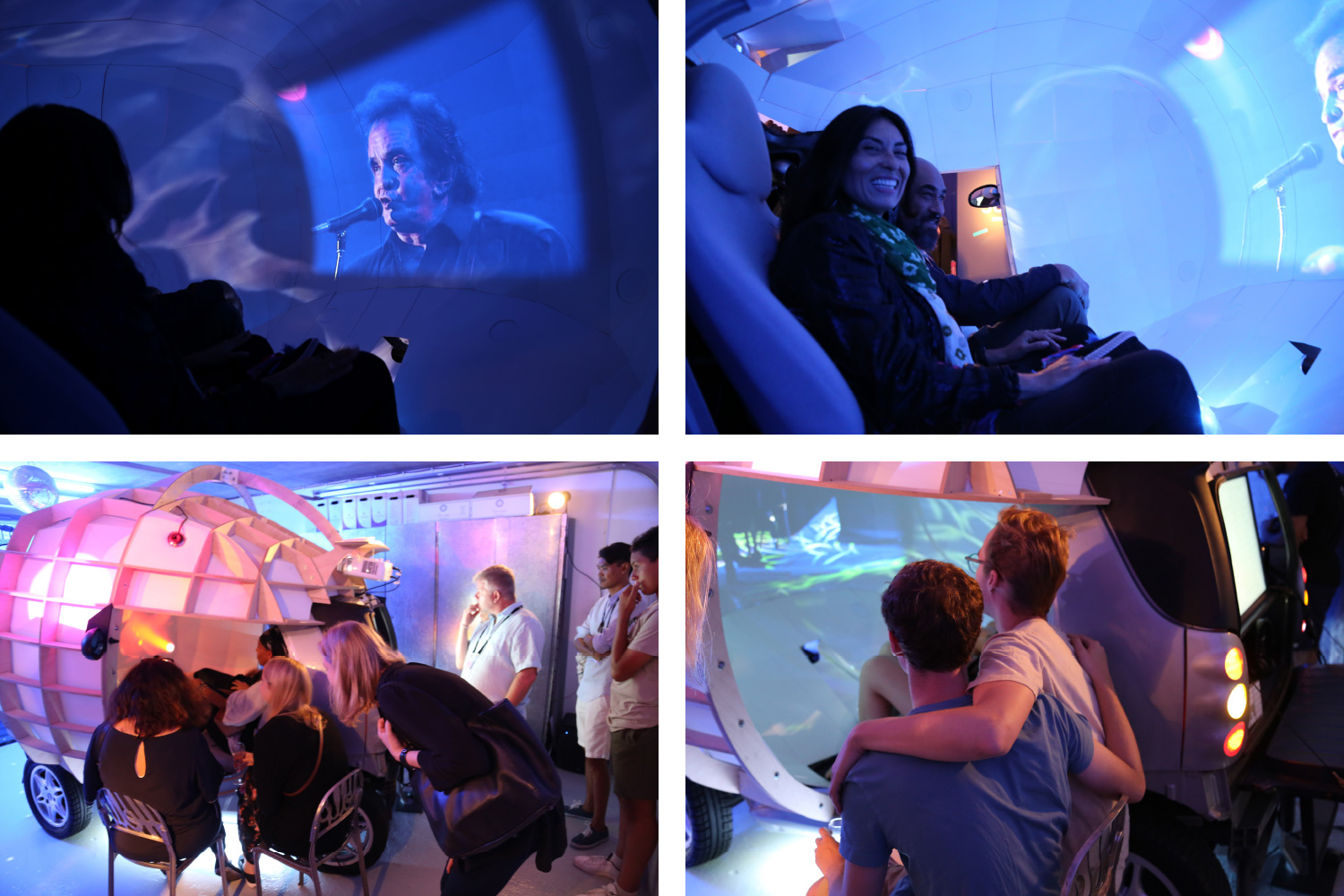 After the listening experience, the user is given a sticker with the name of the track they just listened to. They are invited to add their comments to the sticker and then place it on the suitcase next to the car. Positioned at the beginning of the experience, the suitcase is both a collection of these individual experiences as well as an information point. This is because the stickers are placed according to the song's decade, and color-coded according to the genre, giving a collective footprint of information that grows over time. New users waiting to enter the car can look over previous users' anecdotes and learn about the songs in the archive.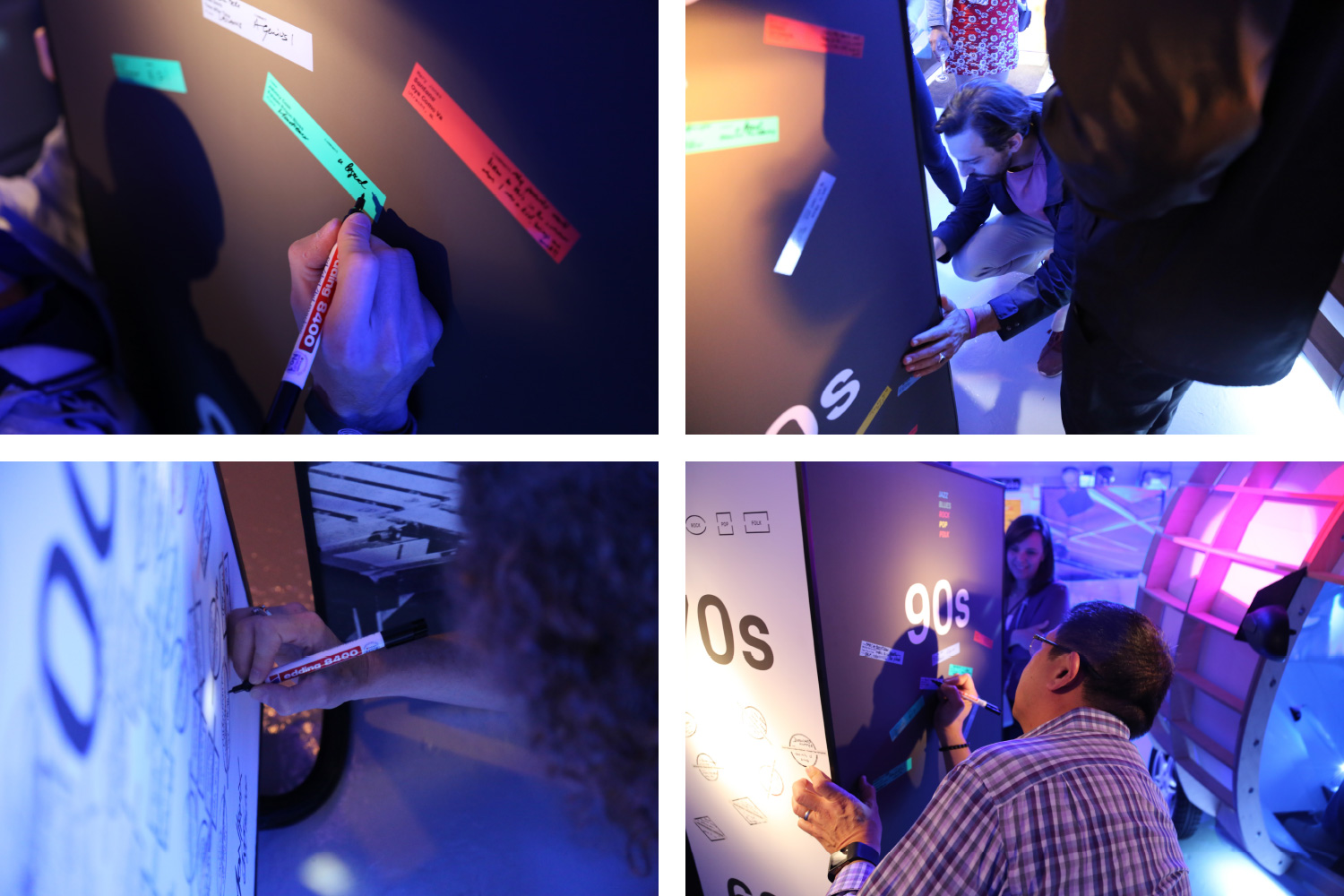 We tested two formats for these labels, one with a sticker and one with an ink stamp.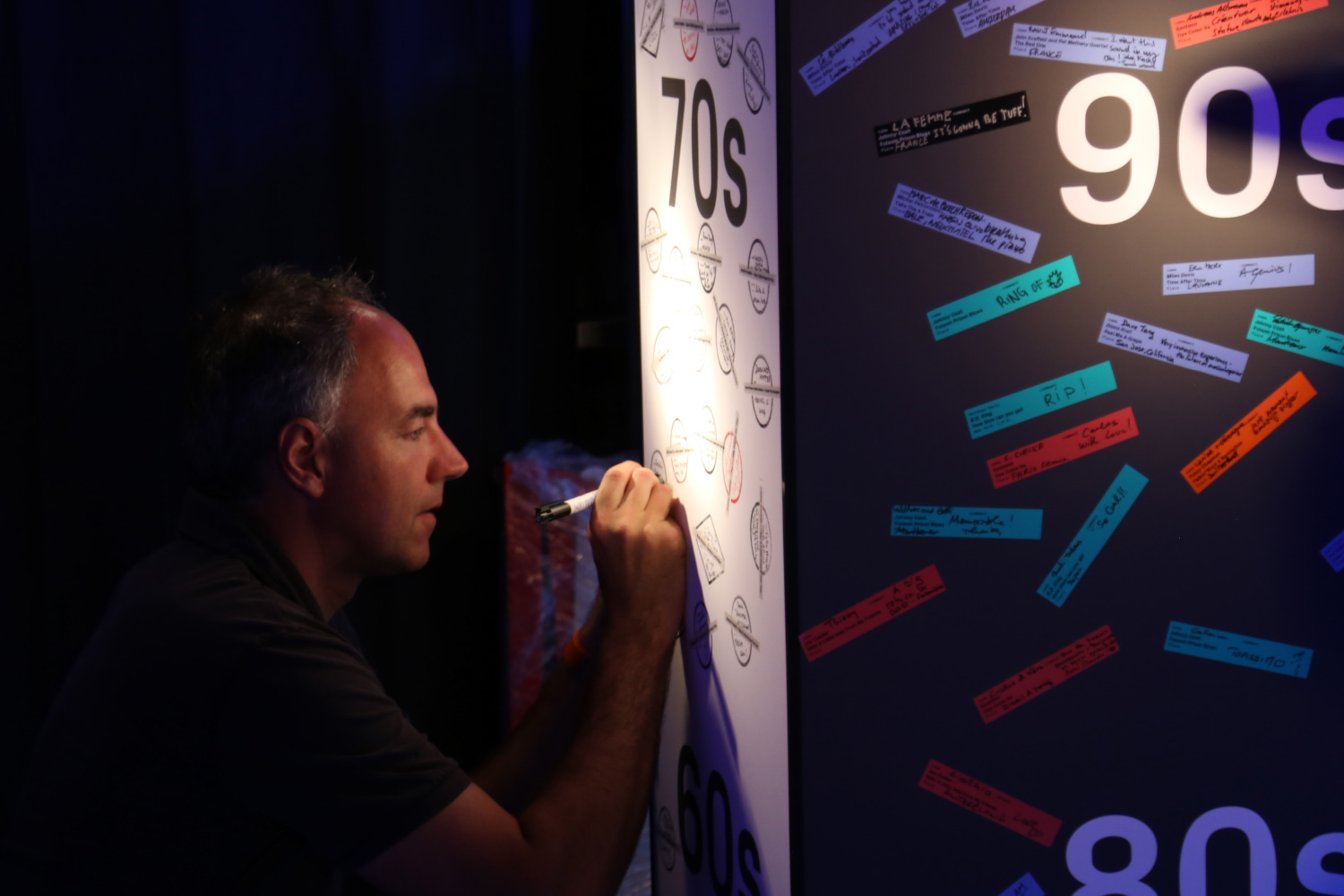 We also invited people to leave a video message related to a personal experience about the choice of the song. This message was then transmitted to a new user before the song is selected.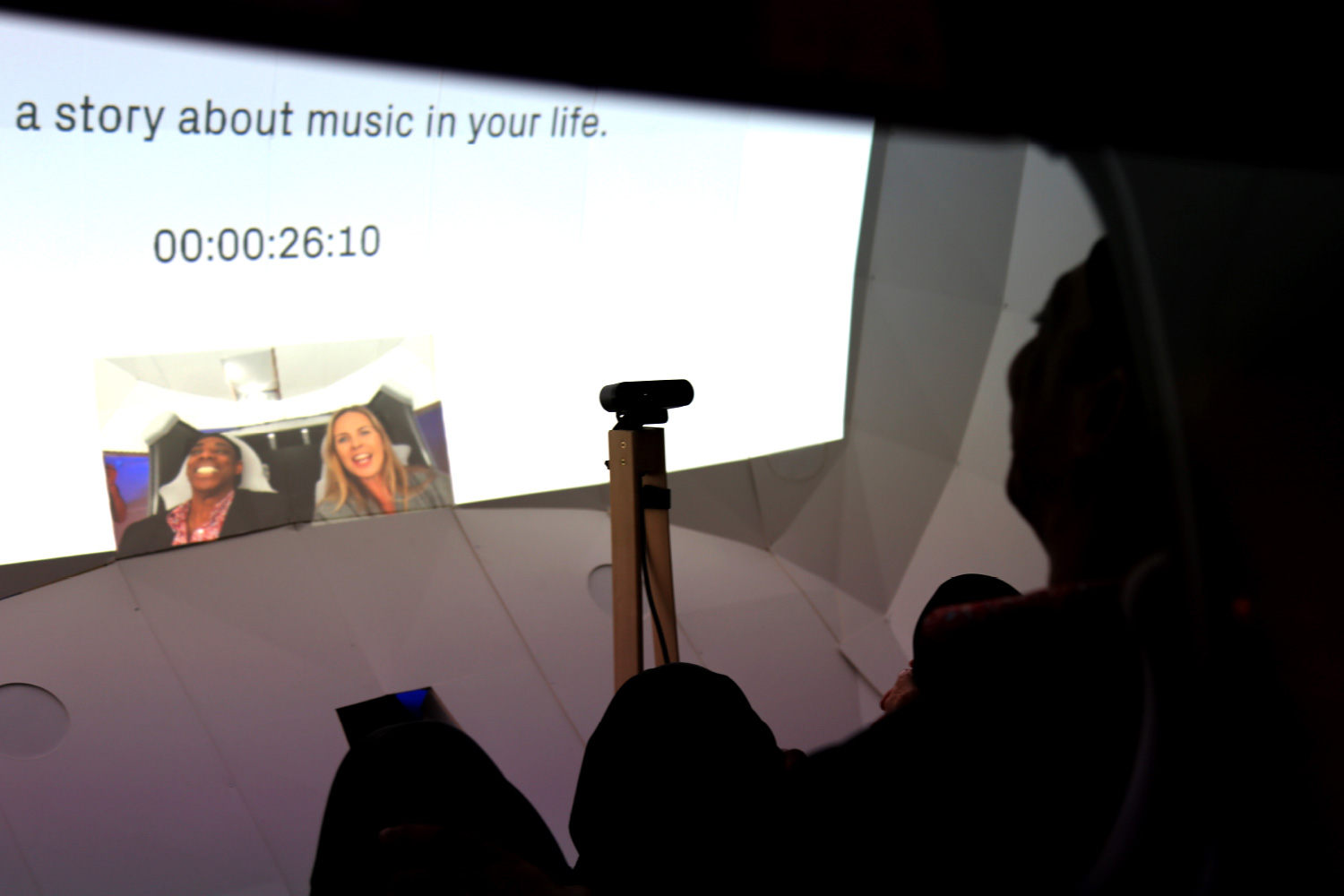 We saw that there was a strong added value associated with the shared experiences.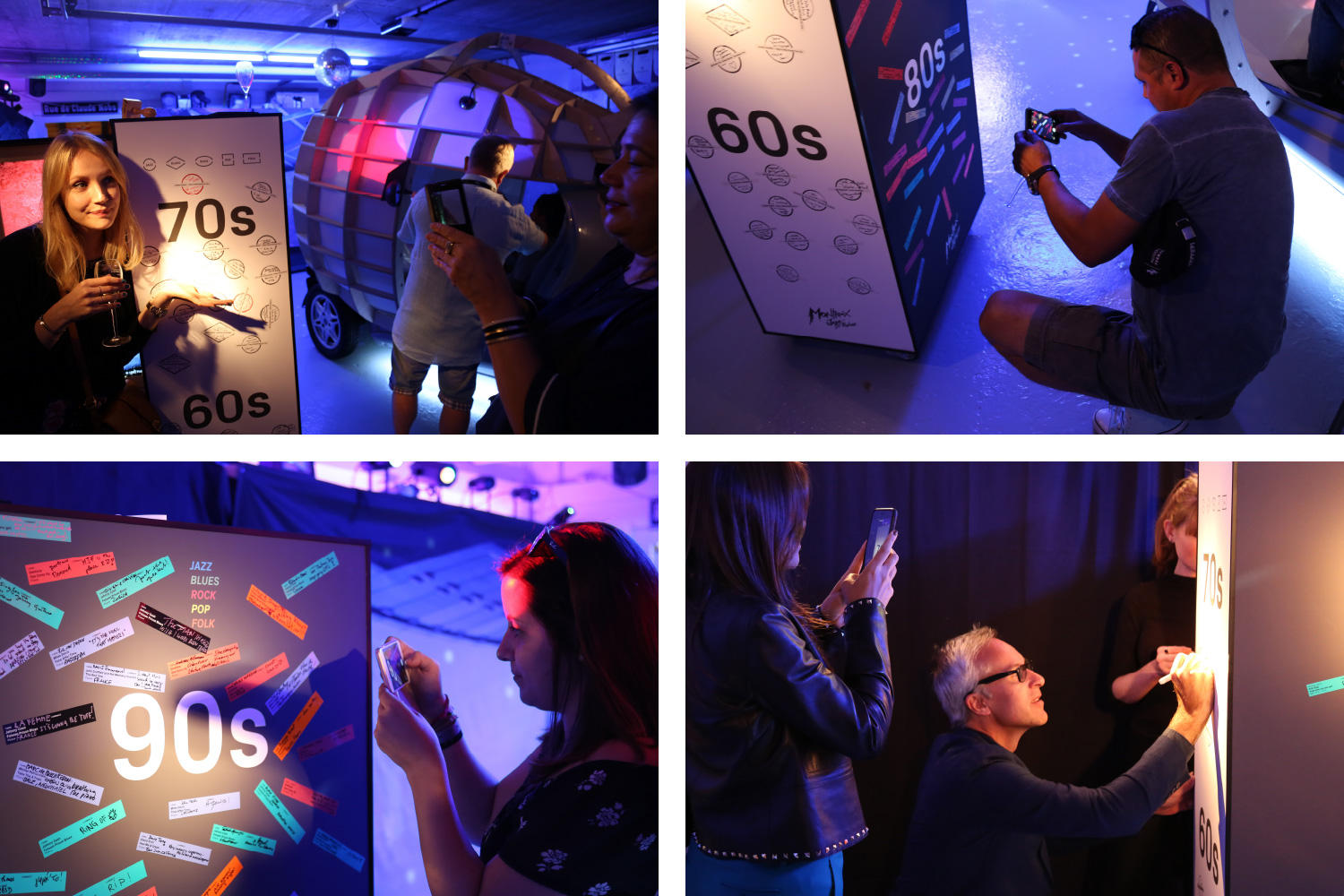 People enjoyed leaving a mark, leaving a memory imprinted on a physical object. Their willingness to participate also showed their appreciation of the project.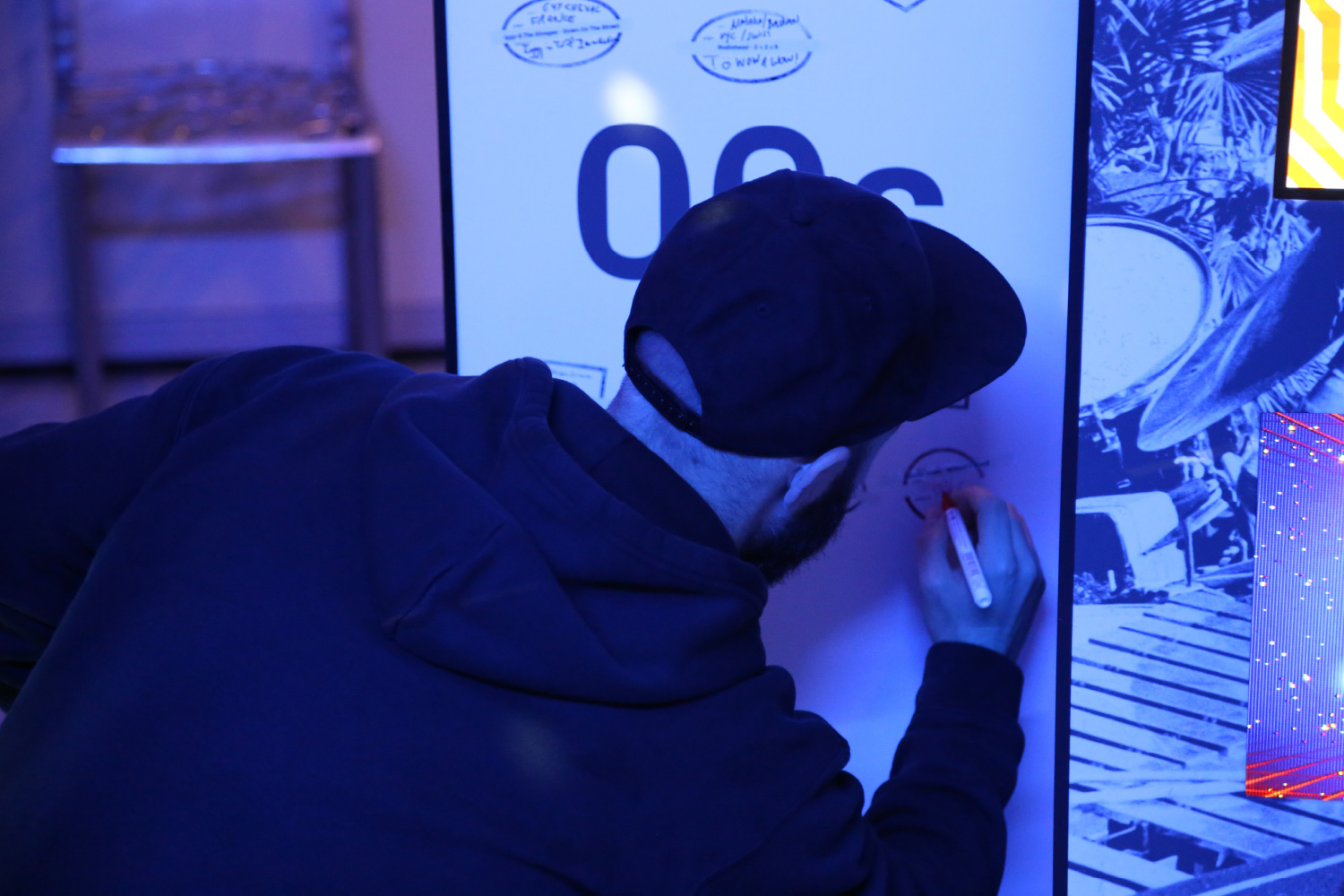 PARTICIPATION IN A PUBLIC EXPERIENCE
The project worked very well in terms of participation. People who had a positive experience were definitely inclined to feel part of it by leaving a mark and contributing a memory.
THE CONTENT
An interesting insight we gained was realizing the content we collected from people had less value than we expected. Very often the feedback, both written and video recorded, did not have interesting or profound content. This led us to change our direction later on in the project.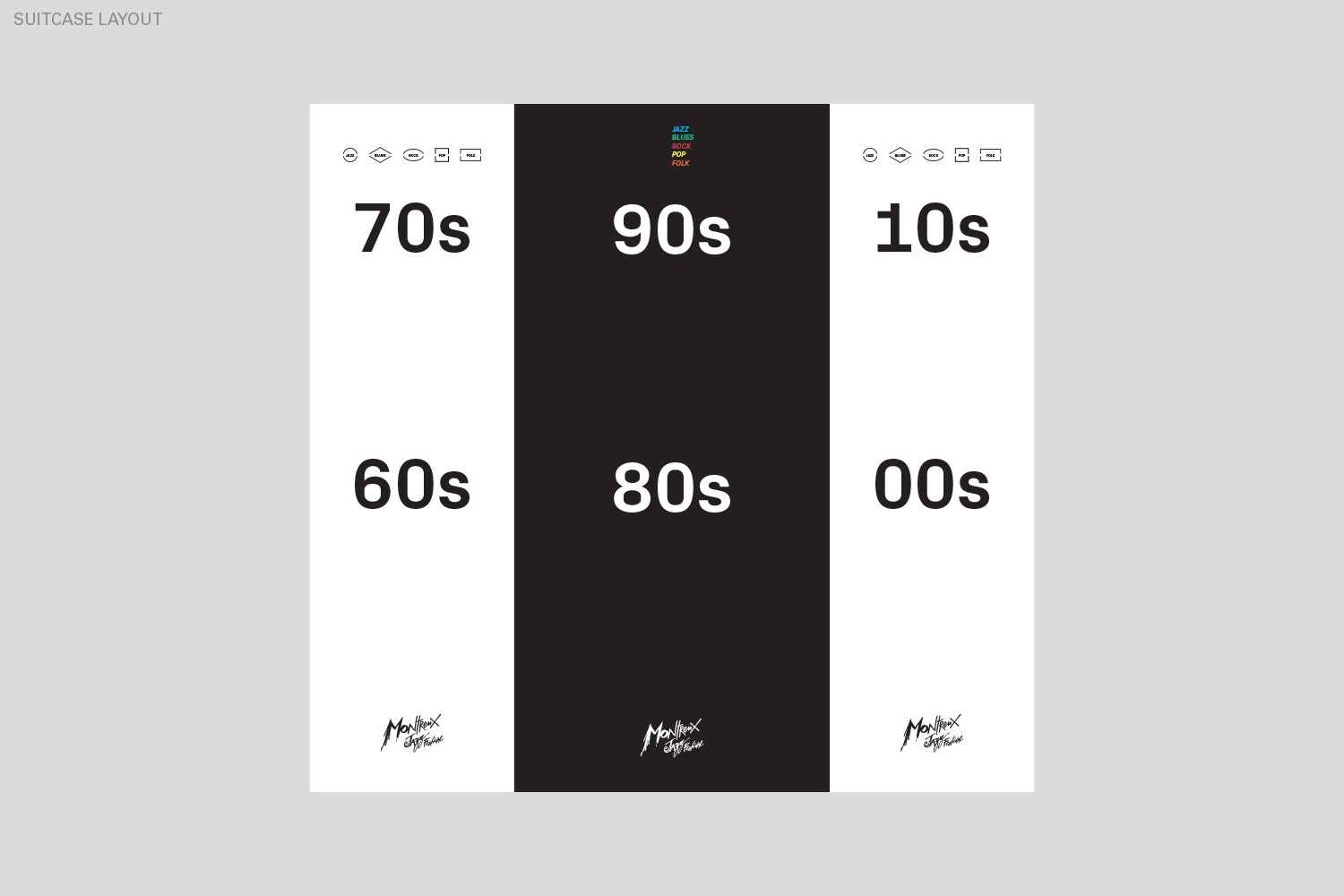 3 STEP EXPERIENCE TO LEAVE YOUR MEMORY
. Stamp in the area related to the decade
. Use the right stamp or sticker related to the genre of the song

. Place the sticker, printed with the title of the song and the name of the artist, inside the stamp you just made
. Complete the experience by writing your name and a small anecdote relating to the chosen song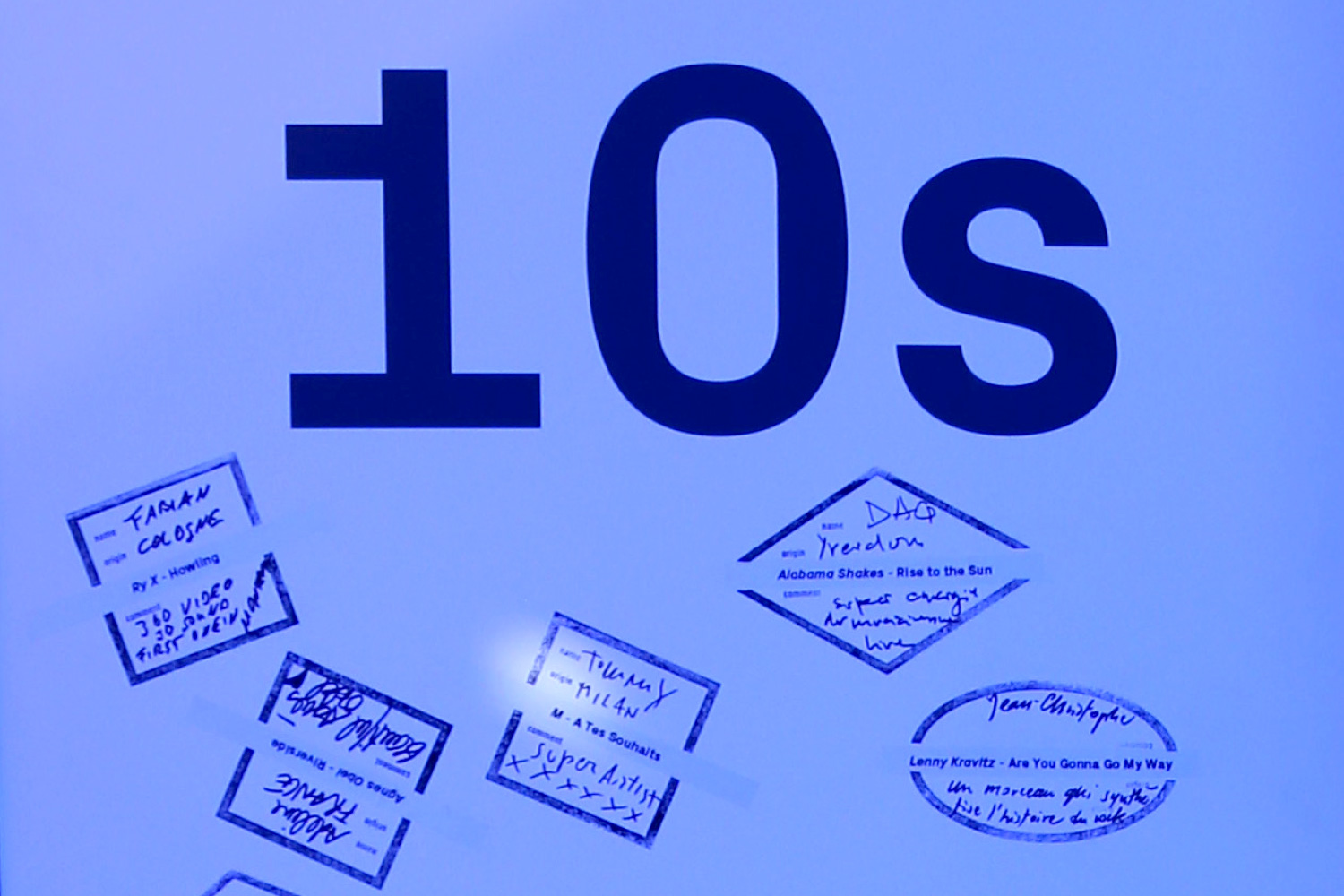 Research developed at EPFL+ECAL Lab
Pictures

:

© EPFL+ECAL Lab,

©

Tommaso Colombo